Posted on
Indians Finish Strong At Glasgow Invitational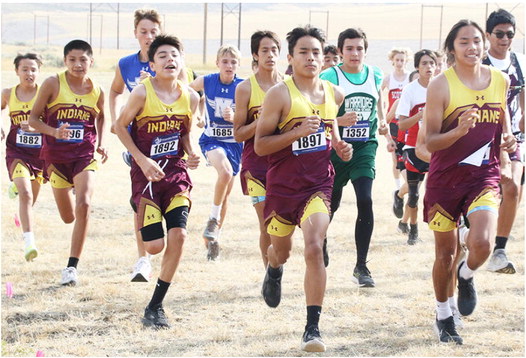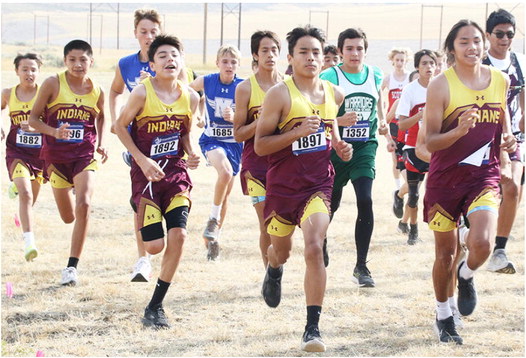 Poplar's girls' cross country team placed fourth in the team standings during the Glasgow Invitational at Fort Peck on Saturday, Sept. 17.
The Indians finished with 83 points. The top three teams were Miles City with 55, Glasgow with 65 and Havre with 72 points.
"The girls had a very good meet," Poplar Coach Karolyn Kohl said.
Poplar's Reinita Irizarry finished in 11th place with a time of 21:20.96. Jazmyn Carrywater took 12th at 21:22.03.
Mattie Falls Down earned 15th place at 21:35.70. Blake Follette took 17th at 22:14.50.
Caidryn Archambault finished 33rd at 24:24.28.
Despite missing two athletes due to injuries, Poplar's boys took fourth with 83 points. Topping the team scores were Miles City with 44, Glasgow with 45 and Havre with 65 points.
Poplar's Kaniel Ricker placed 12th at 19:09.31.
Miles Boxer finished 15th at 19:15.95. Wilder Bearcub earned 25th at 20:56.77.
Raylando Red Eagle placed 28th at 21:06.87. Delray Lilley took 31st at 21:12.09.
Leading Frazer's boys was Cassius Smoker with a time of 27:01.01 for 57th place.
Joseph Beston ran the course in 35:52.96 for 63rd place. Christopher Fox placed 64th at 49:26.60.
Alyssa Toce Blount led Frazer's girls with a time of 25:27.63 for 40th place.
Isabelle Even took 49th at 27:13.75. Shakira Beston placed 51st at 27:37.03. Kalianna Toce Blount was 54th at 29:12.68.
Brockton's Lucille "Lucy" Hart finished 41st at 25:28.64. Tamryn Bauer placed 55th at 29:27.43.
Courtney Spottedwolf took 63rd at 31:27.48. Isabella Apple placed 67th at 33:57.99. Taylor Cummins took 68th at 34:08.05. Tatawna Youngman took 71st at 46:54.76. Leading Brockton's boys was Joshua Firemoon with a time of 20:23.08.
Quinn'dale PrettyPaint placed 26th at 21:01.75. Ronnie Black Dog took 54th at 25:01.99. Slim Clark took 58th at 27:20.49.
Meets this week will include Frazer on Thursday, Sept. 22, and Culbertson on Saturday, Sept. 24.

Poplar's GirlsPoplar's runners (from left) Jazmyn Carrywater, Reinita Irizarry and Mattie Falls Down compete during the cross countrymeet held at Fort Peck on Saturday, Sept. 17.(Photo by Bill Vander Weele)