Posted on
Frazer Loses Home Matches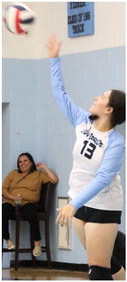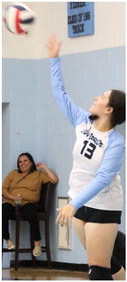 Froid/Lake knocked off Frazer, 25-6, 25-15, 25-10, in conference volleyball play in Frazer on Friday, Sept. 16.
Three powerful serves by Carolyne Christoffersen put the Red Hawks up 10-3 in the first set. Ahead by a 12-6 margin, Froid/Lake struck for the final 13 points of the game as ace serving by Addison Elvsaas led the way. Jaeleigh Davidson scored three kills during the streak.
The Bearcubs started off well in the second set as an ace by Audrey Smoker and a kill by Baily Beston produced a 5-4 lead. A spike and serves by Makaylee Elvsaas put the Red Hawks ahead by a 14-8 margin.
The net play of Mara Salvevold and serving of Christoffersen increased the margin to 20-12. An ace by A. Elvsaas and a kill by M. Elvsaas helped Froid/Lake earn a 25-15 victory.
In the third set, a kill by Frazer's Beston cut Froid/ Lake's lead to 7-5. Kills by Aleah Johnson helped the Red Hawks move ahead 17-8.
The Red Hawks gained a 21-10 advantage on an ace by Salvevold and a tip by Christoffersen. The last four points were scored on Alexa Nelson's service. The Bearcubs then lost to Savage in three sets on Saturday, Sept. 17.
Frazer will host Brockton on Wednesday, Sept. 21.