Posted on
Culbertson/Bainville Runners Place At Poplar Invitational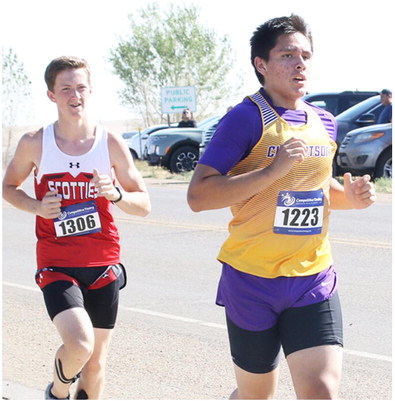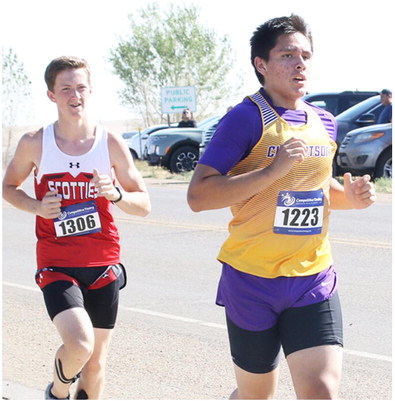 The Culbertson/Bainville cross-country team placed fourth in the team standings at the Poplar Invitational on Saturday, Sept. 3.
Culbertson/Bainville accounted for 92 points. The top three teams were Poplar with 45, Glasgow with 73 and Scobey with 74 points.
Leading Culbertson/Bainville were freshman Hailey Berwick with a time of 24:17.09 for 10th place and sophomore Elsie Wilson with a time of 25:10.48 for 13th place.
Berwick and Wilson each play volleyball for Bainville and train for cross country two or three times a week after volleyball practice.
"I was surprised," Coach Dave Solem said of the performances. "I knew they would do OK."
Kayli Olson finished in 21st place at 25:52.93.
Rebekah Ellerkamp keeps improving as she finished with a time of 27:16.92 for 25th place.
Jade Lonebear took 51st place at 32:19.75.
Plentywood's Annie Kaul was the individual winner with a time of 20:25.04.
The top boys' teams were Glasgow with 37, Poplar with 40 and Plentywood with 63 points.
Leading Culbertson/Bainville was Maurice Bighorn with a time of 22:44.17 for 27th place.
"Maurice Bighorn had a good day for the boys," Solem said. "He PR'd again today."
Dawson Bergum took 35th at 23:27. 95. Trevor Green finished 36th at 24:01.60.
Drae Nelson placed 38th at 24:17.20.
Wolf Point's Peyton Summers finished first overall with a time of 16:56.82.
Teams will compete at the Scobey Invitational on Friday, Sept. 9.

WilsonElsie Wilson nears the finish line.(Photo by Bill Vander Weele)