Posted on
Defending Champions Open Season At Home On Saturday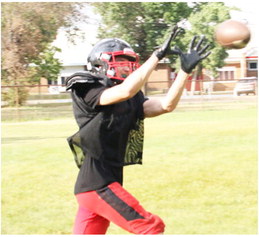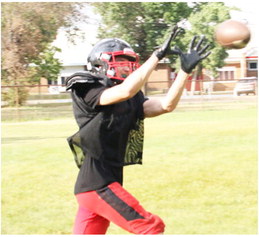 The Froid/Lake Red Hawks football team will host Custer/Hysham/Melstone to open its season on Saturday, Aug. 27, at 1 p.m.
The two-time defending six-man football state champions feature a lot of depth this football season.
"I feel we're deeper than last year," coach Michael Reiter said of the 20-player team. "We're going to miss the five All-State players, but we have others who can contribute a ton." Leading the group of returning players is All-State performer Mason Dethman, a junior, at quarterback and defensive back.
"He's stepped into the leadership role pretty well," Reiter said. "Just his maturity level is much higher."
Quinn Abar is another standout starter back, but the senior is recovering from a foot injury that might sideline him for the first couple of games.
Among the players who saw a good amount of varsity time last season are Austen Hobbs, Nate Stentoft and Cian Logan.
Other players who look ready to take on larger roles include Caden Kelm at fullback/ linebacker, Joseph Robertson at back/safety, Landen Kelm at receiver/defensive back and Patton Bighorn at wide receiver.
Max Engelke, a senior, could contribute in multiple roles for the Red Hawks. "He's an athlete," Reiter said.
Reiter, who is assisted by Jalen Henrickson and Ian Logan, feels the toughest competition in the league will come from Wibaux and Richey/Lambert.
The Red Hawks open their season with a tough non-conference schedule as Custer/Hysham/Melstone, Broadview/Lavine, Denton/Geyser/Stanford and Roy/Winifred are each expected to be playoff caliber squads.
Schedule
Aug. 27: Custer/Hysham/ Melstone Sept. 3: at Broadview/Lavina Sept. 10: Denton/Geyser/ Stanford Sept. 17: at Roy/Winifred (Winifred) Sept. 24: Bainville Oct. 1: at Savage Oct. 8: Jordan Oct. 14: at Richey/Lambert (Lambert) Oct. 22: Wibaux

BighornPatton Bighorn hauls in a pass during practice.(Photo by Bill Vander Weele)