Posted on
Area Golfers Fare Well At Big Cup Classic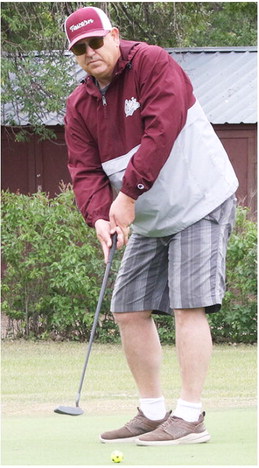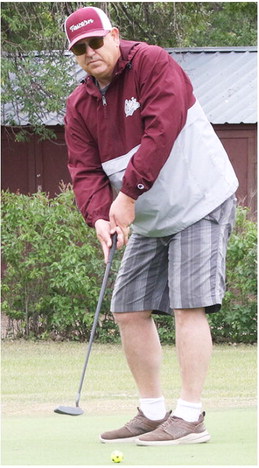 The Big Cup Classic attracted 15 four-player teams to the Wolf Point Airport Golf Course on Saturday, Aug. 6.
Sponsors of the tournament were Independence Bank, The Tavern and Northern Prairie Auto Sales.
The team featuring Taylor Hanks, Jeremiah Whitright, Cody Sietsema and Nick Bighorn earned first place in the tourney.
Taking second was the team of Kenny Whitehead, Lucas Young, Lyndsey Young and Landon Young.
Placing third were Jason Baker, Andrea Baker, Scott Runninger and Scott Sowieja.

LeinenMike Leinen putts during the Big Cup Classic held at the Wolf Point Airport Golf Course. (Photo by Bill Vander Weele)


NelsonJack Nelson watches his shot during play on Saturday, Aug. 6.(Photo by Bill Vander Weele)


SietsemaCody Sietsema hits a putt during the tournament.(Photo by Bill Vander Weele)