Posted on
Bulls Split Home Contests Against Miles City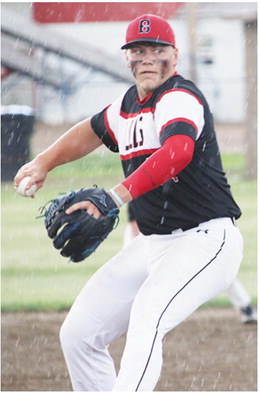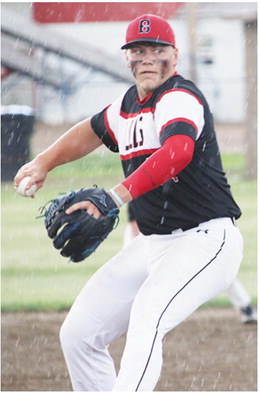 The Froid Agland Bulls celebrated senior night by splitting a double-header against the Miles City Outlaws in Froid on Wednesday, July 6.
In the first game, the Bulls broke away from a defensive battle to earn a 5-1 victory.
A double by Colter Oie gave the Bulls a chance to break the 0-0 deadlock in the fourth, but two solid defensive plays by the Outlaws kept the game event.
Preston Swenson connected for a double in the fifth to bring home Dylan Tabbert and Bode Miller in the bottom of the fifth inning. Swenson later scored on a double- steal play with Oie for a 3-0 advantage.
The top of the sixth inning when highlighted by a nice double play by shortstop Henry Kukowski to keep Miles City scoreless.
After Issac Johnson opened the bottom of the sixth with a double for the Bulls, Payton Hauge went deep for a homer over the left-field fence for a 5-0 lead.
Three walks and a passed ball resulted in a run for the Outlaws in the top of the seventh, but the Bulls held on for the 5-1 win.
Miller pitched an outstanding game for the Bulls to earn the victory.
In the second game, Miles City picked up a 3-2 win.
Miles City scored all of its runs in the top of the first inning.
The Bulls received a solid pitching performance from Talbert.
The Bulls are scheduled to play at a tournament in Billings starting Thursday, July 14.
Miller
The Bulls' Bode Miller throws a pitch in the rain during the victory over Miles City. (Photo by Bill Vander Weele)