Posted on
Yellow Jackets Split Games Against Baker Squad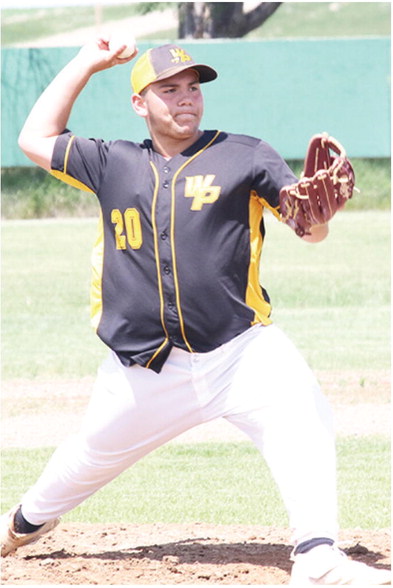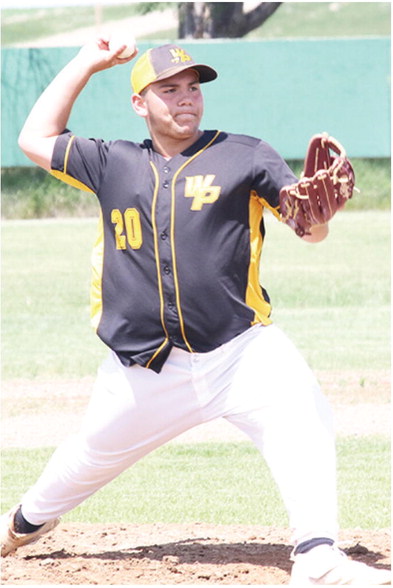 The Wolf Point Yellow Jackets came from behind to beat Baker, 7-6, in the first game of a home double-header on Saturday, June 25.
Down by a 5-2 margin entering the bottom of the fifth inning, the Jackets pulled a run closer when Mitchell Brown was hit by a pitch, went to third on stolen bases and then crossed the plate on a wild pitch. After Preston Swenson singled and scored, Charlie Page came home on an error for a 5-5 deadlock.
In the top of the sixth, Wolf Point received solid infield plays by third baseman Andrew Dschaak, pitcher Page and shortstop Griffin Azure to stay even.
With the bases loaded and two outs in the bottom of the sixth, Page came through with a single to bring home M. Brown and Landon Young with the go-ahead runs.
Baker had two base runners with one out in the top of the seventh, but Swenson retired the next two batters to earn a save.
Page pitched the game's first six and a third innings for the well-deserved victory.
Baker led 3-1 after the first inning and by a 4-2 margin after four innings of play.
Baker won the day's second game by a 15-10 margin.
Behind by a 11-0 margin, the Jackets displayed good heart by putting up seven runs in the bottom of the fifth inning. Highlighting the frame were runs batted in by Swenson, Dschaak, Logan Brown, Trevin Boysun and Azure to pull the Jackets to 11-7.
The Blaze accounted for two runs in the sixth and two more in the seventh for a 15-7 advantage.
Wolf Point got off to a strong start in the bottom of the seventh when Boysun was hit by a pitch, Azure walked and M. Brown singled. Each of the runners went on to score for the 15-10 final.