Posted on
Agland Froid Wins Games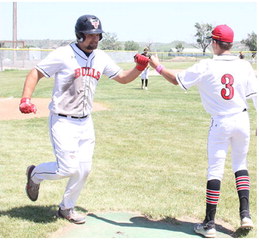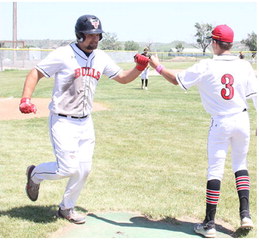 Bulls Earn Baseball Victories
The Agland Froid baseball team won two of four games at the Glendive tournament during the weekend.
The Bulls opened the tournament with a 10-4 victory over Wolf Point.
After Wolf Point's Preston Swenson struck out two batters in the top of the first, the Yellow Jackets moved ahead 1-0 in the bottom of the frame when Swenson scored on a sacrifice fly by Landon Young.
The Bulls moved ahead with three runs in the top of the second. An inside the park home run by Braeden Romo accounted for Froid's first run. Cooper King then walked and ended up scoring on an error. Cody Olson also scored in the frame.
Olson pitched for the Bulls. On Saturday, June 18, the Bulls defeated Baker by a 12-3 final.
The Bulls dropped their final two games of the tournament against Billings Upper Deck, 10-2, and Glendive B, 7-5.
Wolf Point hosted the Agland Froid squad on Tuesday, June 14.
The first game was tied in the fifth inning, but the Bulls pulled away to win by the 10-run rule.
Froid also won the second game by the 10-run rule.
The Bulls will host Watford City on Saturday, June 25, with games at 2 p.m. and 4 p.m.