Posted on
Lustre News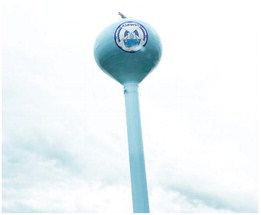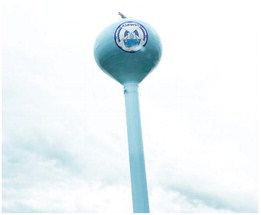 We are thankful for the 2¼ inches of rain in the last months. Crops are greening out and the meadowlarks are singing. The water tower on Wall Street is being painted.
The Beacon Bible Camp annual meeting was held June 12, followed by a potluck supper. Reports were given by the directors of each of the camps, the treasurer and by the camp board on upkeep and improvements, which included cement poured, plumbing fixes and discussion on the water slide. Norman Teichroew was nominated and accepted the board position being vacated by Joel Hilkemann, who served for nine years.
Students and their parents were pouring in to register for junior camp that started June 12. Speakers were Paul Nettleton of Pennsylvania and chalk artist Arlen Lundberg of North Dakota. Dawson Olfert is the junior camp director. It was great to see the enthusiasm of the campers and their parents.
Junior camp had 45 students. Junior high camp began Sunday, June 19, and will go until 11 a.m. on Friday. Brian and Susanna Dick of Avant are involved in this camp. They will also be speaking next Sunday at the Community Bible Church. Brian is the grandson of Marvin Dick, who grew up in Lustre before becoming a missionary in Mali, Africa.
Summer camps are often an influence for good in a student's life and we are thankful for all the volunteer work given by so many. Campers are from Jordan, Wolf Point, Culbertson, Frazer, Lustre and Scobey.
A shade pavilion is being planned at Beacon Bible Camp with the very hot weather to contend with. It will include a memorial portion.
An all-school reunion for LCHS alumni is being planned for July 1-3. Registration is online at LustreChristian. org. Click on the tab "reunion."
Fathers Day was a great day to celebrate with our families the blessing our dads have been in our lives. Rev. Arch Woodstock preached on the surprises Biblical fathers had, from Adam to King David. Pastor Woodstock is filling the pulpit at the Lustre EMB in the afternoon, as well as his regular duties at Community Bible Church in Wolf Point.
A celebration of life service for Jeri Reddig will be held Thursday, June 30, at 10 a.m. at the Mennonite Brethren Church in Lustre.
There will be no services at the churches in Lustre on July 3 as there will be a combined worship service at the LCHS that day to conclude the LCHS all-school reunion. It will be followed by a potluck dinner.