Posted on
Shakespeare In The Parks Set For June 30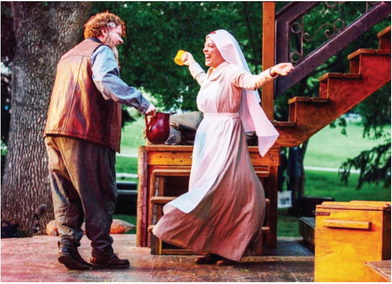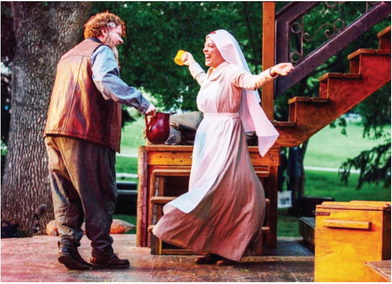 Montana Shakespeare in the Parks is presenting
Twelfth Night in Wolf Point June 30 at 6:30 p.m. The performance will be held at the park west of Faith Home on Johnson Street. There is no charge to attend. Bring a chair or blanket for seating.
Come celebrate the company's 50th season with this well-known, well-loved piece of mistaken identity by the Bard. This fast paced romantic comedy with several interwoven plots of romance and jokes is sure to please.
The mission of Montana Shakespeare in the Parks is to engage and enrich both rural and underserved communities with professional productions of Shakespeare and other classics and, through educational outreach, to inspire creative expression and appreciation of the arts in young audiences. "To be celebrating 50 seasons of amazing performances is truly a special accomplishment," said Kevin Asselin, executive artistic director, via press release. "Our greatest pleasure comes from knowing that audiences can discover the magic of Shakespeare, where universal truths of mankind are united through stories that stretch beyond space and time."
Twelfth Night
Coming
Montana Shakespeare in the Parks is presenting Twelfth Night in Wolf Point June 30 at 6:30 p.m. at Faith Home Park.
(Submitted Photo)