Posted on
Culbertson Players Compete In All-Star Game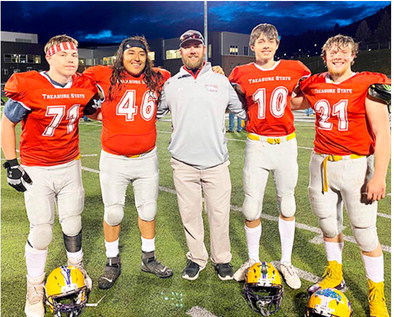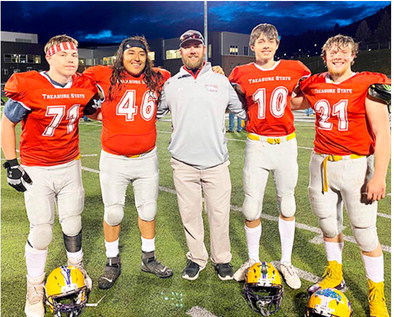 The Red team, which included players from Culbertson, downed the Blue team, 46-30, in the 38th Bob Cleverley Eight-Man All-Star Football Game on Saturday, June 4.
Culbertson's Kyler Kempton scored on a four-yard run in the victory.
Playing from Culbertson in the contest were James Kirkaldie, Kempton, Aiden Perkins and Zachary O'Neill. Brian Manning served as an assistant coach.
Selected MVPs for the Red team were Plentywood's Cameron Brusven on offense and Fort Benton's Timonthy Lane on defense. Named MVPs for the Blue team were Sheridan's Kaiden Batzler on offense and Charlo's Coyle Nagy on defense.
Perkins was selected by coaches to receive the Bob Cleverley Scholarship. He will attend MSU-Northern.