Posted on
Wolves Win Medals At Class B State Track Meet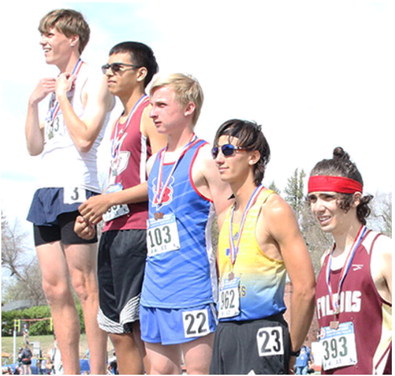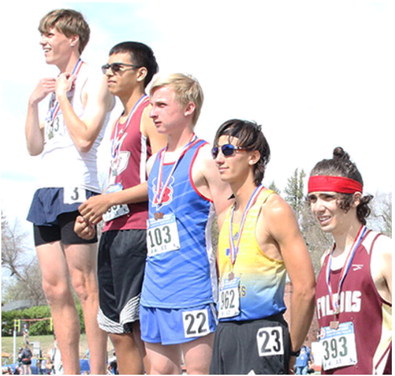 Wolf Point's Peyton Summers and Mason Garfield each earned All-State medals during the Class B state track meet held in Great Falls on Friday, May 27, and Saturday, May 28.
Summers, a sophomore, led most of the way in the 3200 until Red Lodge's Brandon Emineth moved ahead during the final lap. Emineth, a senior who also won the state cross-country title, finished with a time of 10:00.03. Summers earned second with a time of 10:02.29.
"I'm proud of having a low 10 minute time in this wind," Summers said.
Summers understood taking second place at state was a great accomplishment.
"I'm happy with it," Summers said. "He's a senior. I'm still young."
Summers accounted for a strong finish to earn fourth place in the 1600 on Saturday with a personal best time of 4:37.24.
"I kind of had to, it's State," Summers said of his final kick.
He said taking seventh in the race and just missing being on the podium last season served as motivation this year.
"I didn't want to do that two years in a row," Summers said.
Garfield, a senior, claimed fourth place in the discus with a best of 135-11.
His best effort came on his second throw in the event.
"I just felt good," Garfield said. "My goal was to throw the best I possibly could.' The Wolves scored 16 points at the meet for 11th place.
Ethan Blount took eighth in the 1600 and ninth in the 3200. Another highlight was Charles Price with a personal best of 40-6 in the shot put. Blount had a personal best time 4:38.69 in the 1600 and Kholby SpottedWolf had a personal record of 4:47.75 in the 1600.
Katelyn MacDonald reached the finals in the girls' shot put with a personal best of 34-1. Kylie Rodenberg ran a personal best of 18.55 seconds in the 100-meter hurdles.
Highlight for Poplar included Kaniel Ricker with personal bests of 43-9 in the 300-meter hurdles and 39-6 in the triple jump.
On the girls' side, Bailey Dupree ran a personal best of 50.26 seconds in the 300-meter hurdles. Jazmin Gorder took seventh in the 3200 at 12:35.20 and eighth in the 1600 at 5:37.77.
The top three boys' teams were Jefferson with 92, Loyola/Sacred Heart with 69 and Bigfork with 66 points. Top girls' teams were Sweet Grass with 99.5, Colstrip with 66.5 and Bigfork with 49. Glasgow placed fifth with 35 points.