Posted on
Christoffersen, Perkins Earn Honors At State Meet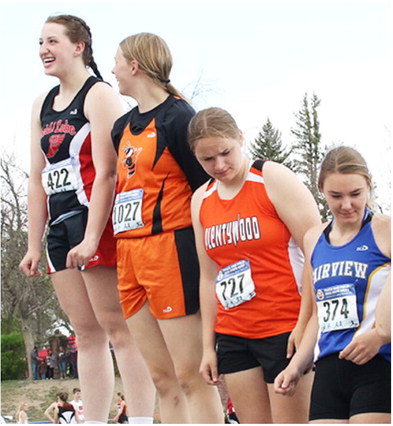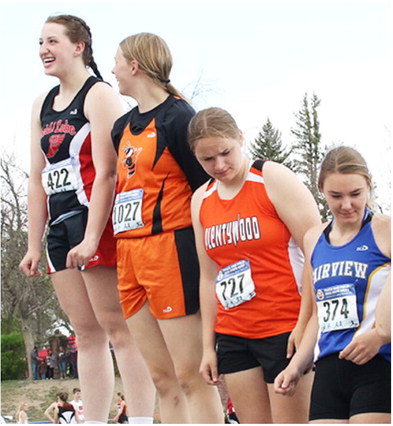 The performances of Froid/Lake's Carolyne Christoffersen and Culbertson's Aiden Perkins were highlights for Roosevelt County at the Class C state track meet held in Great Falls.
Christoffersen, a junior, captured the state championship in the shot put with a mark of 37-4.
"My goal was to win," Christoffersen said. "It would had been nice to get a PR."
Her best effort this year was 40-4 at the district track meet.
"Hopefully, next year I will throw even better," Christoffersen said. Culbertson's Perkins, a senior, earned fourth place in the shot put with a best of 45-0.
Heading into the state meet, his best was 43-0 in the shot put. He hit the 45-0 mark on his first attempt in finals.
"I fixed up a couple of things during divisional," Perkins explained.
He said his goal was to stand on the podium. "I'm pretty happy," Perkins said.
Kobe Nickoloff made finals in the javelin at 149-9 and took seventh in the event.
Justice Bengochea was eighth in the shot put with personal record of 43-5. Bridger Salvevold ran a personal best of 12.04 seconds in the 100.
Megan Granbois cleared 4-10 in the high jump for ninth. Kayli Olson ran a personal best of 5:58.31 in the 1600.
Bainville's Samuel Butikofer and Charles Butikofer each cleared 5-10 for eighth in the high jump.
Plentywood's girls won the team state championship with 74 points. Manhattan Christian placed second with 65.5 points, Seeley-Swan took third with 52. Saco was fourth with 40 points and Savage was sixth with 27 points.
Top boys' teams were Seeley- Swan with 84, Manhattan Christian with 62.5 and Belt with 40. Plentywood placed fifth with 28.5 points.
Eastern C athletes winning state titles included Plentywood's Cameron Brusven at 181-03 in the javelin, Savage's Brooke Reuter at 12.7 seconds in the 100, Plentywood's Annie Kaul at 15.73 seconds in the 100-meter hurdles, 10-6 in the pole vault and 46.87 seconds in the 300-meter hurdles and Saco's Teagan Erickson at 5-4 in the high jump,