Posted on
Yellow Jackets Moving Forward Without Legion Sponsorship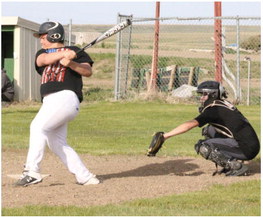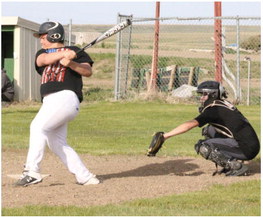 The Wolf Point Yellow Jackets baseball team was practicing Monday, May 18, one week after the American Legion National Organization in Indianapolis, Ind., announced the nationwide cancellation of the American Legion Baseball 2020 season due to the COVID-19 pandemic.
The action by the Legion does not preclude teams from playing this summer, provided they do not use the American Legion name. No insurance or financial support for the 2020 season is provided by the Legion.
The Wolf Point Baseball Association has taken the reins and funded insurance and other expenses for the Yellow Jackets' program for youths ages 15-18.
The Legion's decision to cancel youth baseball was a reversal of a previous decision in April that canceled only the American Legion World Series and the eight regional tournaments, but allowed local Legion play.
The Yellow Jackets' Babe Ruth League team for ages 12-15 is also practicing. As of Monday, May 18, no decision on the fate of the 2020 season had come down from Babe Ruth Baseball.