Posted on
Evelyn Kemp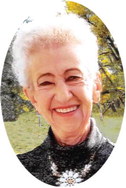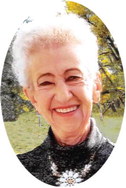 Evelyn V. Kemp, 89, of Glasgow, died March 20, 2020, at Frances Mahon Deaconess Hospital in Glasgow.
She was born in Ashley, N.D., on April 2, 1930, to Reuben and Elsie (Strobel) Wagner, the second of five children and the first girl. Her family moved to Montana in 1935. She attended grade school at a little country school. When she started school, she spoke German and had to learn to speak English.
She grew up on her family's farm outside of Circle. During the winter, she and her siblings stayed at a house in town so they could make it to school. She played basketball for the Circle Wildcats back at a time when girls only played half court. She graduated from Circle High School in 1948.
Upon graduation, she was offered a "little scholarship" to attend a secretarial college in Miles City, but she decided to remain in Circle where she worked at the county courthouse. While working at the courthouse, she met her future husband, Bill Kemp, who was working for Elmer Johnson near Circle. They married Oct. 9, 1948. They made their home in Glasgow where they raised their three children, Jennifer, Robert and Ronald.
She had several part-time jobs while her children were growing up, including Buttrey's Ready Wear, Farmers Union Elevator, the Valley County welfare office and Servisoft. She took a job with the Glasgow Job Service as a clerk/typist in June 1965. She worked her way up the ladder to an employment service specialist. She worked at Job Service for 25 years before retiring Dec. 31, 1990. After she retired, she helped Bill with his custodial jobs, traveling and doing upkeep for the Latter Day Saints churches in eastern Montana.
She loved to be busy and loved helping people. She and Bill helped with the first community Thanksgiving dinner, and it was something that she continued to help with after Bill's death. She loved children and her volunteer activities included volunteering at the Scotty Day Care. She also volunteered at the hospital information booth. She also made quilts that she donated to the hospital to be given to babies who were born there. She often went to Valley View to visit. She was always on the go and could be seen whistling around town in her blue and white blazer. She also loved working in her yard with her flowers and was always outside checking to make sure that her solar lights were lit up at night.
She was an active member of the Church of Jesus Christ of Latter Day Saints. Her favorite callings were those where she was able to work with little children, including the nursery and primary. She was also a member of Degree of Honor, where she had served as president. She was a past Grand Noble of the Laura Rebekah's Lodge and belonged to a local Homemaker's Club. She was honored in 1984 as Secretary of the Year, Volunteer of the Year for the Frances Mahon Deaconess Hospital in 2006 and as the Soroptimists' Woman of Distinction in 2018. Her greatest accomplishment was her family. She spent many hours watching her grandchildren's and great-grandchildren's events, whether it was a sporting event, school program or dance recital.
She was preceded in death by her husband, Bill; daughter, Jenny Reinhardt; brothers, Lawrence and LaVerne Wagner; and sister, Esther Enkerud.
She is survived by sons, Robert Kemp of Glasgow and Ronald Kemp of Box Elder, S.D.; numerous grandchildren and great-grandchildren; and sister, Mary Pawlowski of Circle.
A celebration of life will take place later this summer.