Posted on
Adela Lamson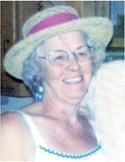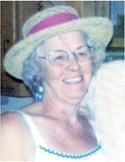 Adela "Del" Marie Lamson, 69, of Detroit Lakes, Minn., died Sunday, March 22, 2020, at the Sanford Hospice House in Fargo, N.D.
She was born Sept. 13, 1950, in Boscobel, Wis., to Hubert and Altha (Curtis) Lester. The family later moved to Montana, where she graduated with the class of 1968 from Wolf Point High School.
Soon after graduation, she married Vernon Thingelstad. They later divorced. In 1972, she married Henry "Hank" Lamson.
She worked at the Grover Lindberg Truck Stop from the time it opened until 2005. She then began working customer service at Walmart and retired in 2017.
She enjoyed many things in life, but some of her favorites included fishing, bowling, gardening, crocheting and spending time with her family. She especially loved the road trips to visit family in Montana and Colorado.
She is survived by her children, Lorene Jaynes, Valerie Nelson, Scott Lamson and Rex Lamson; eight grandchildren; five great-grandchildren; and her siblings, Marcella Hughes, Gloria Krein and Harry Lester.
She was preceded in death by her husband, Hank; special friend, Gus Weber; and grandson, Gregory Lamson.
To protect the health and safety of all, services are currently being limited as required by state and local authorities and the CDC. David-Donehower Funeral and Cremation Service of Detroit Lakes, Minn., assisted the family.