Posted on
Fox Names Knokey As Running Mate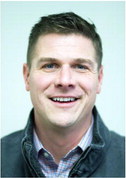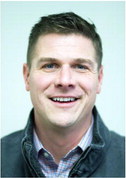 Former Gallatin County Legislator Visits Wolf Point
In January, Tim Fox, Republican gubernatorial candidate, announced Bozeman resident Jon Knokey as his Lieutenant Governor running mate for the 2020 election.
Knokey stopped off in Wolf Point Feb. 5 to visit with the Northern Plains Independent during a huge loop of a tour originating in Bozeman and ending in Billings via the Hi-Line.
The candidate is a Roosevelt Republican to an extraordinary degree. While sharing his pedigree, which includes a book about Teddy, Knokey quoted poet Mary Oliver. Knokey said the lines, "Tell me, what is it you plan to do [...] With your one wild and precious life?" were among his many inspirations for getting involved in a run with Fox.
"I don't need this job," said the businessman and Ivy League grad. He said his motivation for the work is based entirely on a desire to improve the lives of his children (he has three) and other Montanans.
"We need leaders who are inspired to lead government away from its current path of bureaucracy to a model fit for 21st century success," said Knokey. "We need new leaders focused on government efficiency and productivity, leaders that will fight for individual rights, promote justice and equality, and empower economic innovation. We need empathetic conservatism."
To learn more about Knokey, visit foxforgovernor. com.