Posted on
Cowgirls Defeat Lustre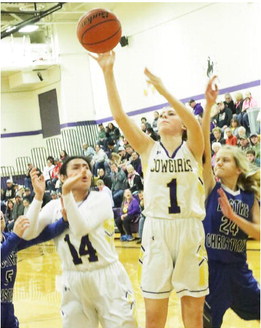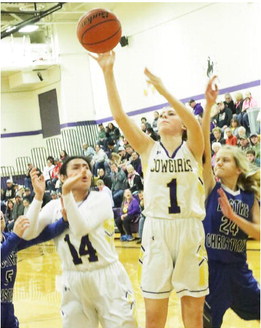 The Cowgirls controlled action most of the way in defeating Lustre 46-25, on Saturday, Jan. 25.
Ahead 13-9, Culbertson struck for the final seven points of the second quarter on a hoop by Fallon Sun Rhodes, three points by Megan Granbois and a hoop by Koree Marchwick for a 20-9 half-time lead.
The Cowgirls put together eight straight points in the third quarter on four points each by freshmen Granbois and Makena Hauge. A 15-footer by Hauge put Culbertson up 34-11 to finish the third quarter.
Three straight baskets by Hauge increased Culbertson's lead to 40-13 early in the fourth quarter.
Two baskets by Kelsie Willliams and a hoop by Sun Rhodes put the gap at 46-17.
Hauge finished with 16 points to lead the Cowgirls.
Also scoring for Culbertson were Granbois with nine, Sun Rhodes with eight, Williams with seven, Koree Marchwick with four and Alicyn Ator with two.