Posted on
Cowboys Fall To Fairview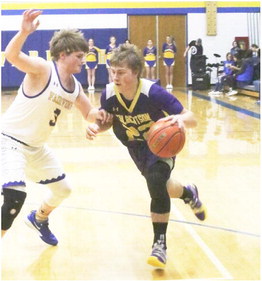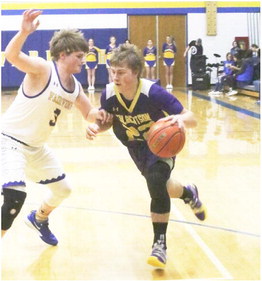 The Culbertson Cowboys put together a strong first half but lost at Fairview by a 64-36 margin on Friday night, Jan. 24.
The scoring of Payton Hauge led the Cowboys to an early 7-6 lead, but two three-pointers by Alex Schriver moved Fairview ahead 12-9 at the end of the opening quarter.
After a three-pointer by Fairview's Cody Asbeck to open the second period, Culbertson battled back to 15-15 on a drive by Hauge and four points by Eli Williams.
Fairview struck for the next 10 points including three-pointers by Schriver and Kanyon Taylor. A hoop by Gabe Granada closed the gap to 25-17 at intermission.
The Warriors ran off the first seven points of the third quarter on two drives by Josh Herron and a three-pointer by Taylor. The three-point shooting of Williams got Culbertson as close as nine points, but Fairview's Herron's scoring increased the margin to 47-29 to end the third quarter. Fairview outscored the Cowgirls by a 17-7 margin in the fourth period.
Top scorers for Culbertson were Williams with 14 and Hauge with 11. Also scoring were Granada with seven and Michael Pedersen with four.
Leading Fairview were Schriver with 20 and Herron with 18 points.