Posted on
Froid/Lake Girls Take Down Fairview, Fairview Boys Defeat Froid/Lake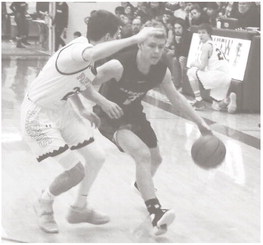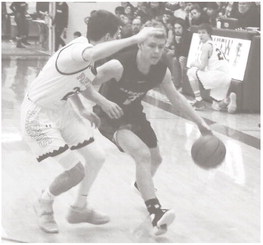 Froid/Lake's girls' basketball squad stepped up its game down the stretch to fight off Fairview, 53-51, on the road on Friday night, Jan. 17.
The Red Hawks enjoyed a 29-14 half-time advantage, but Fairview took a 45-44 lead when Jadyn Gackle fired in a three-pointer with 5:15 remaining in the contest.
Froid/Lake tied the game on a free throw by Sydney Labatte and moved ahead 47-45 on a pair of free tosses by Baylee Davidson with 3:26 left. A steal and layup by Dasani Nesbit increased the Red Hawks' lead to 49-45 with 3:17 remaining.
Fairview kept the pressure on with a free throw by Gackle and a basket by Megan Asbeck.
Sydney Dethman responded with a hoop and then a steal. Dethman hit two free tosses for a 53-48 margin with 54 seconds left.
The Warriors stayed within reach, 53-50, on a drive by Gackle, but Fairview was held scoreless from there until a free throw by Teigan Taylor with only one second remaining.
Leading the Red Hawks to the win were Dethman with 21 and Labatte with 15 points. Also scoring were Davidson with eight, Nesbit with five, Jaeleigh Davidson with two and Meg Ator with two.
Fairview's top scorers were Montana Zevenbergen with 22 and Gackle with 16 points.
The Red Hawks jumped out to a 13-6 lead in the first quarter.
With the score at 15-10, the Red Hawks exploded for 12 of the game's next 14 points. Labatte scored six and Dethman added four during the streak.
Down 29-14 at intermission, Fairview pulled to 42-35 in the third quarter.
Boys' Game
Despite a strong first quarter, Froid/Lake's boys' team lost to a powerful Fairview squad, 58-32, on Friday night, Jan. 17.
The Red Hawks struck for the final five points of the opening quarter on a free throw by Bode Miller and four points by Colt Miller for an 11-10 lead.
Fairview accounted for the first 10 points of the second period including a threepoint play by Trevor Karst and a three-pointer by Cody Asbeck.
The scoring of Alex Schriver and Josh Herron led the Warriors to a 33-15 advantage at half-time.
The score was 47-32 after three quarters of play.
Top scorers for the Red Hawks were B. Miller with 12 and Nesbit with 10 points. Also scoring were C. Miller with six, Ayden Hobbs with two and Tyler Wivholm with two.
Leading Fairview were Schriver with 21, Herron with 14 and Asbeck with 10 points.