Posted on
Waters Family Has Tradition Of Serving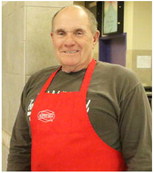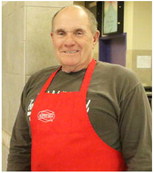 Veterans Day
Roosevelt County resident Pat Waters is glad that he continued a family tradition when he served the United States in the Vietnam War.
After graduating from Froid High School in 1967, Waters joined the U.S. Navy and served from 19671971. He spent a year and a half in The Philippines before being stationed on an ammunition ship off of Vietnam.
Waters said that duties included unloading aircraft carriers.
"I liked every bit of it," Waters said. "I liked my military life."
In addition, his brothers George and Mike also served in the military. George worked on an aircraft carrier. Mike's duty included being on a "little rocket ship" that went up the river.
"He saw way more active than I did," Pat said.
The Waters' brothers were raised understanding the importance of military service. Their father, George, served with the Marines in the South Pacific.
Two of their uncles were killed while serving the country for World War II. One of them earned a Silver Star.
After Pat's service, he went to school for a short time and then started to work on his father-inlaw's farm. Pat's son, Jason, also completed military service to continue the family tradition.
Pat is glad that he is a long-time resident of the area. He likes to support community activities when he can such as helping out St. Anthony Church's fall dinner this past weekend. "It's the people," Pat said of what makes the area special. "We know everybody."
He hopes everybody takes a few moments this week to recognize the importance of Veterans Day.
"I'd like them to remember what veterans stand for," Waters said. "It's important to realize what people gave up so you can have the freedoms you have today."