Posted on
Thompson Is Hit In Variety Of Activities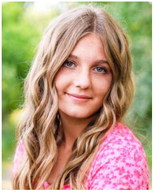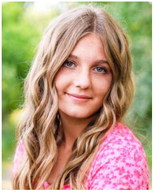 Senior Profile
Culbertson High School senior Destiny Thompson has become known as a successful hitter whether it's accounting for a kill on the volleyball court or belting the ball over the fence during softball season. Thompson has been a standout in both activities. Yet, she is also a leader in non-athletic areas at the school.
Thompson serves as the National Honor Society's president and the FFA's vice president in Culbertson. In addition, she is a student council member.
She says that floriculture is her favorite competition in FFA. She qualified for the state conference in that area last year.
"Making boutonnieres and corsages is fun," Thompson said.
When it comes to athletics, she says volleyball and softball are her favorite sports.
During the summer, she gets the opportunity to play on AAU volleyball teams against other squads in Montana. "I play with a lot of different people, I like that," Thompson
said. Being a catcher in both softball and baseball has also been a favorite for her. Her home runs helped lead Bainville to the league softball championship last summer.
"It was really fun," Thompson said of the experience. "I love having friends from a different school."
Her high school experience included running for the cross-country team as a sophomore and junior.
During track season, her best event is the javelin. She took first at the district meet and third at the divisional meet in the event last spring. Her goal this year is to place at state.
In the classroom, her favorite subjects are English taught by Shelly Salvevold and government taught by Dave Solem.
Thompson has attended school in Culbertson since moving into the area from Tennessee in the sixth grade.
After high school, she plans to play collegiate volleyball and major in elementary education.