Posted on
Board Appoints Zilkoski As New Trustee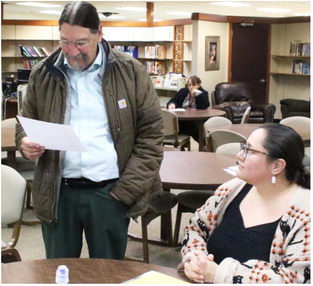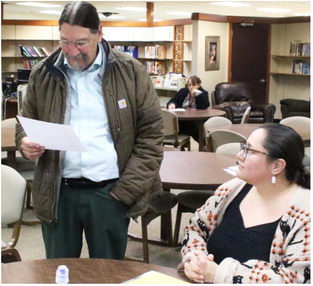 After conducting interviews with two former school board members, the Wolf Point School board selected Dr. Mark Zilkoski to serve as a trustee.
Trustees made the decision on a 3-2 vote. Zilkoski takes over for Bif Loucks, who resigned in September. The at-large position will be up for election in May 2024 as an oneyear term.
Both Zilkoski and Ronald Jackson were interviewed during the meeting on Monday, Oct. 30. They were asked the same questions during the process. Zilkoski's experience includes serving on school boards for both Wolf Point and Frontier. Jackson served as a school board member in Wolf Point for 18 years including 10 years as the chairman.
"Both are very well seasoned," board chair Roxanne Gourneau said during discussion.
Trustee Keith Higgins agreed that were both qualified applicants. "Whoever we pick will serve us well," he said.
Trustee Michael Turcotte said the current board is inexperienced and could benefit from Jackson's board history.
Turcotte made the motion to appoint Jackson to the trustee position. No one seconded the motion.
Trustee Trenton Wemmer said he was impressed with Zilkoski during a strategic planning meeting. Wemmer made the motion to appoint Zilkoski. The motion was seconded by trustee Elizabeth DeCoteau Lingle.
The motion was approved by a 3-2 margin with Wemmer, Lingle and Higgins voting in favor. Voting against the motion were Turcotte and Gourneau. Turcotte left the room before the meeting was over.
During the interview portion, Zilkoski said that his three reasons for seeking the position are that he likes to make a difference, he's a big proponent of community and he likes to gather information to work on making team decisions.
When tough decisions are made, Zilkoski said board members can disagree but once a decision is made, board members should support each other.
When asked about the role of a school board member, he said it's to adhere to the rules and regulations along with creating new policies if needed.