Posted on
Bigger Sky Kids Receives Grant For Dance Instruction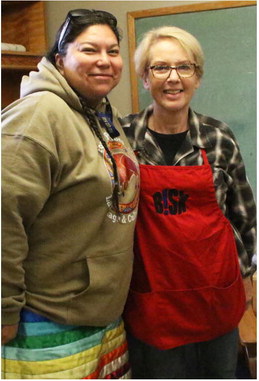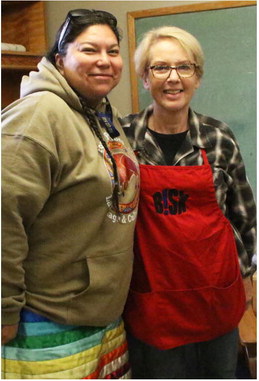 Officials of the Bigger Sky Kids program in Wolf Point are excited that a grant will allow Native American dance classes offered by Winona Runsabove be continued this school year.
Runsabove, who serves in the language and cultural department in Poplar, provides the weekly classes on Thursdays for Bigger Sky Kids. "Part of this is teaching culture," said Runsabove, who is a class 7 Assiniboine language instructor.
She said she has been working with Bigger Sky Kids for the past three years. She noted she enjoys having students tell studies with their bodies through dance.
Runsabove teaches Nakoda dance, songs and storytelling. She also shares the story, protocols and history of each dance.
She offers different instruction to girls and boys. Dances taught to the girls include traditional, jingle dress and fancy shawl.
The grant is coming from the Montana Community Foundation. Since 1988, the foundation has worked to create permanent philanthropy and build stronger communities.
The foundation manages more than $150 million in assets and administers more than 1,400 philanthropic funds and planned gifts.
The grant was approved after a request from the Roosevelt County Community
Foundation.