Posted on
Wolf Point Native Gov. Schwinden Dies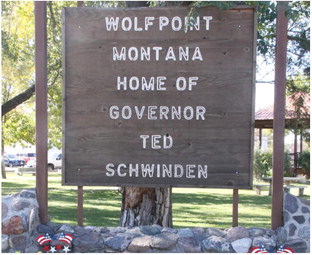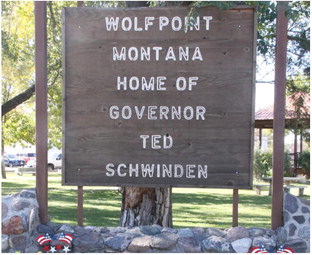 A Wolf Point native who rose to the position of Montana's governor has died.
Ted Schwinden died on Saturday, Oct. 7, at the age of 98.
"Ted was one of the first public servants my folks ever introduced me to," U.S. Sen. Jon Tester, D-Mont., said. "He was a great Montanan, a great governor and a top-notch guy. Sharla and my thoughts are with his family."
Schwinden was born and raised on a farm north of Wolf Point. He was elected to the Montana House of Representatives in 1958. The Democrat served as the House majority whip in 1961.
The 1943 Wolf Point High School graduate was a state spelling bee champion in high school.
He served as lieutenant governor under Gov. Thomas Judge from 1977 to 1981.
At the age of 55, he was elected the 19th governor of Montana. He served as governor from 1981-1989. He declined to run for a third term because of his promise to serve only two terms.
"I'm really proud to come out of the Wolf Point area. To this day, I can't understand how a country kid who came out of a one-room school can be governor," Schwinden told the Wolf Point Herald-News in 2016.
He served as exalted ruler for the Wolf Point Elks Lodge #1764 during the 1960s.
Schwinden also said, "In terms of my personal character, I still regard myself as growing up in a community and a family that taught me some very valuable lessons."
As governor, Schwinden was known for his "Build Montana" economic plan and the "Capital for a Day" program.
His family homesteaded in Mc-Cone County and purchased the farm he was raised on north of Wolf Point in 1929.