Posted on
State Supreme Court Denies Piocos' Appeal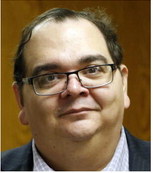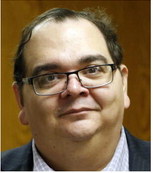 Former Roosevelt County attorney Frank Piocos' appeal to the Montana Supreme Court has been denied. Piocos appealed to the Montana Supreme Court the ruling that he wasn't an eligible candidate in the 2022 election.
District judge Katherine Bidegaray ruled in February that Piocos wasn't an eligible candidate after Wolf Point resident Darla Downs claimed that Piocos wasn't qualified to assume the office of county attorney because he falsely registered as an elector of Roosevelt County.
Piocos was represented by Phillip J. DeFelice in his appeal to the state's highest court.
Chief Justice Mike McGrath concluded, "Sections 13-1-111 through -113, MCA, are the appropriate statues to evaluate residency for qualifications of a county office under 7-42201(3), MCA. The District Court had substantial, credible evidence to support a finding that Piocos was not a resident of Roosevelt County for voting purposes on Nov. 8, 2022."
Downs, publisher of the Northern Plains Independent and Community News, filed the complaint in district court against Piocos that resulted him being removed from office.
Downs, who represented herself in the case, was pleased with the Montana Supreme Court's unanimous decision last week.
"I'm not an attorney, but I knew the law was on my side. I thank community members for their support of me through this process," Downs said. "I'm grateful that they look to us at the newspaper to carry the torch when public concerns like these arise. It was certainly a challenge, but the court reporting backgrounds that editor Bill Vander Weele and I possess were beneficial as we presented arguments to the best of our abilities."
The Montana Supreme Court noted that a person may only have one residence for purposes of voting. Subsections of statutes that are relevant include: 1. The residence of an individual where the individual's habitation is fixed and to which, whenever the individual is absent, the individual has the intention of returning; 8. A change of residence may be made only by the act of removal joined with intent to remain in another place.
McGrath writes that the word habitation is commonly understood to mean, and is defined as, a dwelling house, a place of abode, a residence. For purposes of voting, the Legislature's intent was for a person to have a place of abode in the county to which, even when the person is absent, they intend to return. Piocos argued that under this "narrow statutory interpretation, a potential candidate...could simply sleep in a county...prior to the election to establish residency and become an elector and thus a candidate for office." The Supreme Court answered that merely sleeping in that county would not be enough to establish residency under 13-1-112 (8), MCA. That potential candidate would have to show both an act of removal from the old county plus an intent to remain in the new county.
McGrath explains that Piocos further contends this rule will disenfranchise college students, members of the military or traveling workers. McGrath writes, "To the contrary, an analysis of facts in those cases would not necessarily demonstrate an intent to remain in another place. Each case is highly fact dependent, and the question of a candidate's intention to establish a legal residence must be determined by an analysis of the pertinent facts."
Piocos has argued that Roosevelt County was his residence because he banked, worked and had his vehicle fixed in the county. McGrath wrote that Piocos never made his dwelling, abode or habitation in Roosevelt County. "The facts Piocos points to would be instrumental in determining whether Yellowstone County or Valley County were his residence, as in Luckey. But these facts do not matter for Roosevelt County because Piocos never chose to dwell there. Regardless of where his residence for voting purposes was - Yellowstone County or Valley County - prior to the election. Piocos never made an "act of removal joined with intent to remain in another place." Piocos had not sufficiently shown an intent to remain in Roosevelt County as he continued to split his time between Billings and Valley County in the four months following the sale.