Posted on
Goodbird Finishes First In Circle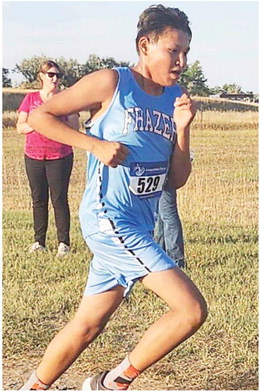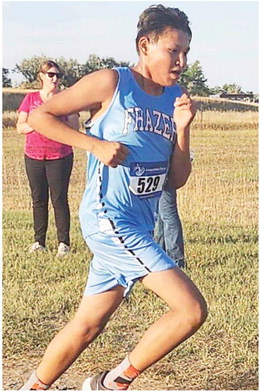 The Frazer Bearcubs earned third place in the team standings for the boys' division during the Circle Invitational cross-country meet held on Tuesday, Sept. 12.
The Bearcubs finished with 49 points. Scobey topped the standings with 34 points.
Frazer's Jarvis Goodbird ran to the individual title with a time of 18:44.99.
Cassius Smoker took 19th place at 23:12.06.
Travis Long was 24th at 24:35.87. Ty Fourstar was right behind in 25th place at 24:39.20.
Christopher Fox placed 27th at 26:14.63. Joseph Beston took 30th at 29:32.53.
In the girls' division, Shakira Beston finished 20th with a time of 29:55.62.
Lolo Romero took 27th at 38:16.66.