Posted on
Curtis Durfey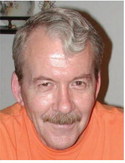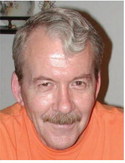 Curtis Waylon Durfey, 77, died at home on Aug. 8, 2023.
He was born Oct. 1, 1945, to parents Odway and Bud Durfey and grew up in Richey. He graduated from high school in 1963.
He enlisted in the U.S. Navy in 1967 and his last service assignment was Cam Rahn Bay, Vietnam. He was passionate about his U.S. Navy service with memorabilia throughout his home.
He met his wife, Karen, at the wedding of her brother and his sister. After dating for five years, they were married 48 years.
His love of knowledge motivated him to earn his bachelor's degree in history in 1991 from Eastern Montana College. He was a mystery book lover, a master of landscaping and gardening and also a talented builder of car and plane models, especially World War II.
He enjoyed crossword puzzles
and could build or repair anything. Pets always ran the Durfey household. There was always a kitty napping with him.
He was preceded in death by his sister, Ellen Battin.
Survivors include his wife, Karen; daughter, Kathy Terry; and two granddaughters.
A graveside service with full military honors will be held at Sunset Memorial Gardens in Billings Sept. 28 at 2 p.m.