Posted on
Cates Stays Active At School, Skateboarding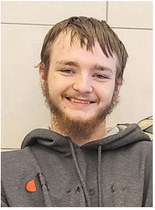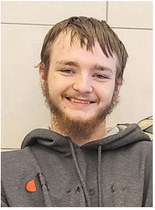 Senior Profile
Culbertson High School senior Kayson Cates' favorite activity in the school is performing with the choir.
He adds that he also sings at home quite a bit and sometimes at church.
"I like to perfect my voice by singing as much as I can," Cates said.
The groups that he has been a member of have earned honors during music festivals.
His favorite types of music are R& B and country.
Outside of school hours, Cates loves skateboarding. He usually practices at either the school's outdoor basketball courts or the library's parking lot. At times, he travels to Sidney to hit the town's skatepark.
After taking a break, Cates is still working on some skateboarding stunts. He has done varial kick flips.
His long-term goal is to compete in skateboarding tournaments.
In the classroom, his favorite subject is history. "It's an interesting class," Cates noted.
His favorite teacher was Rhonda Seitz until her retirement.
After moving from Utah, Cates has attended school in Culbertson since the third grade.
"I've always liked living in a small town," he said. "Everybody knows everybody."
His plan is to attend Williston State College for two years for general studies. He wants to become a speech therapist.
"I've always been really good of helping people with things," Cates said.