Posted on
Wolves, Bearcubs Run In Poplar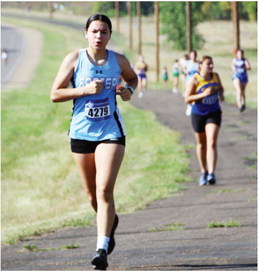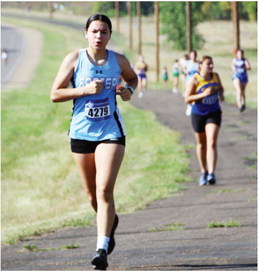 Wolf Point and Frazer each enjoyed successful results at the Poplar Invitational on Saturday, Sept. 2.
Wolf Point's boys took fourth place in the team standings with 102 points. Frazer's boys placed fifth with 111 points.
Peyton Summers of Wolf Point was the individual champion with a time of 15:47.74.
Wolf Point's Trent Hamilton ran the course in 22:17.11 for 28th place. Reilly Rees took 31st place at 22:44.53.
Ezekiel Gourneau was 49th at 25:49.09. Kevin Brok finished in 50th place with a time of 26:11.60.
Leading Frazer was Jarvis Goodbird with a time of 19:10.11 for fourth place.
Gabe Beston had a time of 21:16.01 for 18th place. Cassius Smoker earned 38th place with a time of 23:26.03.
Christopher Fox took 51st place at 26:15.94. Joseph Beston was 55th at 29:28.24.
In the girls' division, Frazer's Isabelle Even finished in 31st place with a time of 30:10.32.
Shakira Beston took 34th place at 30:50.06. Lola Romero was 47th at 39:09.01.