Posted on
Turcotte Selected As State Finalist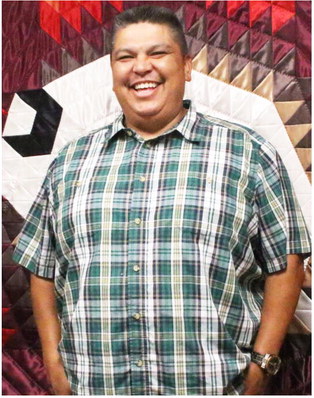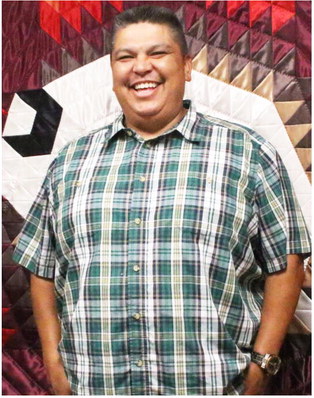 Teacher Of The Year
Poplar seventh-grade teacher Jacob "Buck" Turcotte was thrilled when he was told that he's a finalist for the Montana Teacher of the Year honor.
"I was absolutely blown away to be honest with you," Turcotte said.
He was nominated by Poplar Middle School principal Morgan Norgaard.
The teacher who wins will represent the state during the 2024 National Teacher of the Year Program in Washington, D.C.
This year, 41 teachers from across the state were nominated by community members, teachers, administrators and parents. The three other finalists were Teresa Heil of Frazer Public Schools, Tamara Fisher Alley of the Polson School District and Kevin Kicking Woman of Browning High School.
Turcotte is pleased that two teachers from the Fort Peck Reservation earned the honor of being finalists this year.
"I've worked with Teresa Heil. She's a great lady and a great teacher," Turcotte said.
This is Turcotte's sixth year teaching in Poplar. His 13 years of experience include teaching in Frazer and Brockton.
His accomplishments in Poplar include being the lead teacher for the Buffalo Unity Project at Poplar Middle School.
Turcotte explained the project is a two-week learning unit that focuses on the Assiniboine and Sioux cultures. Instruction ranges from physical education to science classes.
Seventh-grade students film different events during the time span. The film is then produced into a documentary.
There have been four different documentaries done as part of the project. They have been honored by the Big Sky Documentary Film Festival and Wildlife Film Festival.
"I think it's obvious by the documentaries that it's improved every year," Turcotte said. "I feel it's becoming more recognized around the state."
In fact, the project has gained interest from the University of Wisconsin - Eau Claire and two colleges in Kentucky.
"We never expected that the Buffalo Unity Project would take off like this," Turcotte said. "It's special because of Mr. Norgaard and his vision."
Most importantly, students love the program. Usually, Poplar's attendance rate for the junior high is 87 to 88 percent. During the two weeks of the project, attendance is 96 percent.
"The student body has been exceptional. They are proud of the Buffalo Unity Project and it shows," Turcotte said. "I'm very proud that our students have bought into it and become a big part of it."