Posted on
Poplar Enjoys Good Start To School Year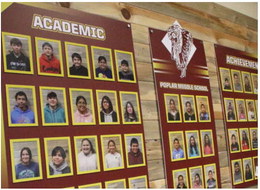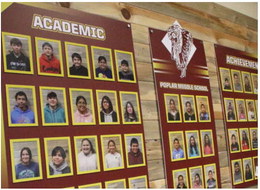 Poplar High School, Poplar Middle School and Poplar Elementary School are off to strong starts this school year.
New educators at the high school include Amanda Simonson as counselor, Donald Miller as social studies teacher, Teresa Turner as business/ technology instructor, Demiree Whitehead as family home support specialist and Annika Dupree as special education department secretary.
Principal Frank Gourneau III welcomed the new members to the staff, although some are returning staff members from previous years or transfers from different positions.
"We will continue to work and focus on building and improving our building leadership team/correlates throughout the school year providing resources, documents, events, etc. for our staff, students and community," Gourneau said. "Undoubtedly, a safe and supportive school environment, as well as providing social- emotional support, is at the foundation of our work."
Poplar High School is adding a certified nurses aide class where students are able to get certified along with earning college credit.
"With the community's support this will provide a greater foundation to build a greater experience for all stakeholders," Gourneau said. "We invite you to take advantage of the opportunities to support our students' learning and experiences."
New staff members at the middle school include Louis Peterson for fifth grade, Alicia Sifuentes for seventh-grade math, Tristin Bullshoe for seventh-grade science, Marjorie Youpee for eighthgrade social studies, Louiliee Tabuena for fifth-grade special education, Shawn Erickson for sixth-grade special education sixth-grade special education and paraprofessionals Robin Bates and Carrie Sifford.
"At Poplar Middle School, we believe it is important for our students to be connected to school through positive relationships and a keen sense of community," principal Morgan Norgaard said. "I believe that every student can learn and be successful if provided with the right support and opportunities. Our teachers and staff are committed to providing all students with an appropriate and challenging educational experience in a respectful environment that fosters learning and growth."
New staff members for Poplar Elementary School include Adrian Spotted Bird for the third grade, Amanda Johnston for art, Ruffa Tapala for special education, Shaira Delim for special education and Eden Vitor for special education.
"This year, we have also added a new art class to our specials scheduled that will be taught by our new teacher Ms. Amanda Johnston. Amanda had previously been a longtime paraprofessional in our kindergarten and already has a strong rapport with many of our students," elementary principal John Wetsit said.