Posted on
Poplar Earns Honors At Home Meet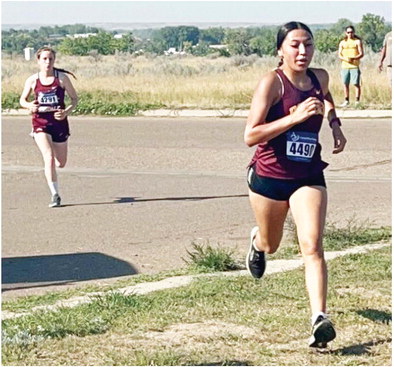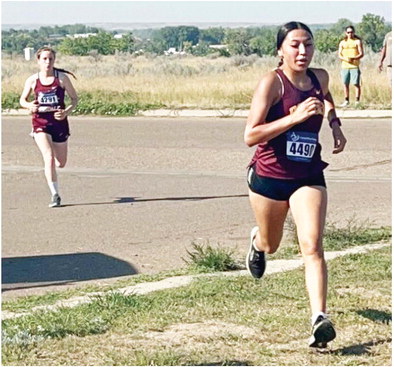 Poplar High School's boys ran away with the team championship during the Poplar Invitational cross country meet on Saturday, Sept. 2.
The Indians scored 29 points at the home cross country meet. North Dakota's Williston Trinity was second with 63 points. Scobey was third with 97 points.
Poplar accounted for two of the top three runners at the meet. Raylando Red Eagle finished second with a time of 19:05.74. Miles Boxer took third at 19:09.53.
Geordy Medicine Cloud finished seventh at 19:24.51. Wilder Bearcub placed eighth at 19:26.28.
Elijin Grey Bear finished ninth with a time of 19:30.34.
Bostyn Azure took 14th at 20:37.38. Navarjo Escarcega was 16th at 20:55.97. Dane Moran placed 17th at 21:05.24.
Delray Lilley placed 33rd at 22:54.62. Colton Dupree had a time of 23:34.38 for 40th place.
Poplar's girls came a close second in the team standings with 35 points. Scobey topped the standings with 32 points.
Poplar's Mattie Falls Down finished fifth with a time of 23:52.02. Cammie Martell took sixth place at 24:08.49.
Blake Follette took ninth place at 24:47.80. Caidryn Archambault placed 10th at 25:12.28.
Alara Parshall ran the course in 26:11.52 for 16th place. Amelia Weeks placed 26th at 27:32.87.