Posted on
Lady Wolves Open League Schedule with Victory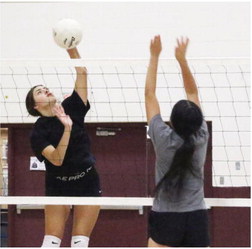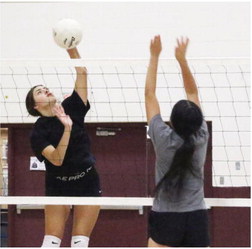 Wolf Point's volleyball team split matches against Harlem and Baker during last week's action.
The Wolves earned a conference victory over Harlem by a 25-20, 25-14, 25-23, final on Thursday, Aug. 31.
Sierra Hamilton led Wolf Point's attack with 13 kills. Kylie Rodenberg finished with 22 assists.
Kashlyn Speak Thunder accounted for six aces and four blocks. Azalei Ackerman had 17 digs.
"The girls played will in their season opener against Harlem. They worked well as a team with Sierra and Kaleah combining for 21 kills, and Kashlyn was strong on the serving line and at the net," Wolf Point Coach Karli McGowan said. "Kylie led the floor with 22 assists off of Azalei's 17 digs."
The Wolves then lost at Baker by a 15-25, 20-25, 10-25, margin on Friday, Sept. 1.
Rodenberg had 15 assists, one ace and six digs.
Kaleah Miller-Toves and Hamilton each scored five kills. Speak Thunder had three blocks.
"Unfortunately we didn't bring our A game to Baker, and had a breakdown in our floor communication, which showed in the game outcome," McGowan said.
The Wolves will travel to Scobey on Thursday, Sept. 7, and host Fairview on Saturday, Sept. 9.