Posted on
Cowgirls Win Away Match In Frazer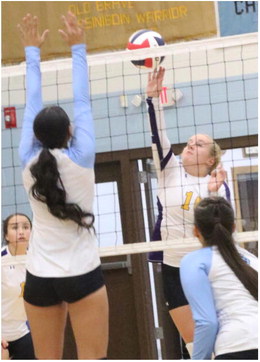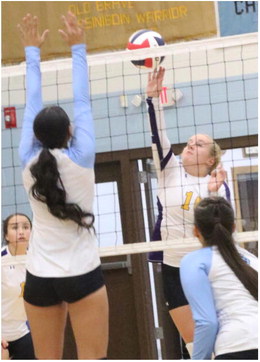 The Culbertson Cowgirls fought off Frazer by a 25-10, 25-21, 25-15, margin during volleyball play in Frazer on Thursday, Aug. 31.
Culbertson fell behind by a 6-4 margin early in the opening set, but the serving of Leandra Perkins along with the net play of Destiny Thompson and a spike by Ayden Ator led the Cowgirls to a 16-6 advantage.
The Cowgirls increased the margin to 21-7 on a spike by Mariana Burciaga, a kill by Jazzmin Fugere and aces by Thompson.
Frazer cut the gap to 21-8 on a winning hit by Maci Fourstar, but the net play of Burciaga led Culbertson to a 25-10 victory.
In the second set, aces by Fugere and Catherine Donaldson highlighted play as the Cowgirls gained a 9-4 lead. The Bearcubs responded with a comeback. An ace by Shakira Beston and tip by Audrey Smoker tied the score at 12-12. Frazer then grabbed a 14-13 lead.
Kills by Fugere helped Culbertson move ahead by a 2217 margin. Frazer battled back to 23-21 on a kill by S. Beston, but a kill by Burciaga ended the second set.
The serving of Fugere led the Cowgirls to a 14-2 advantage in the third set. Two aces by Ivy Colvin increased the gap to 18-4. Thompson served an ace for a 22-12 margin.
Culbertson went ahead 24--13 on a kill by Fugere and an ace by Donaldson. After the Bearcubs scored two points, the Cowgirls ended the match.