Posted on
Value-Added Ag Tour Includes Hi-Country Snack Foods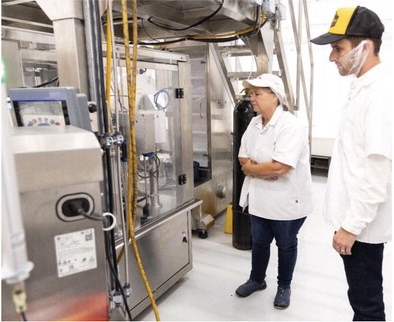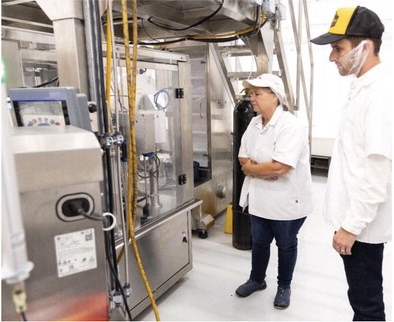 Montana Department of Agriculture director Christy Clark and representatives from the Montana Department of Agriculture continued their focus on highlighting the diversity in Montana's agricultural ecosystem last week where they headed to Lincoln to visit Hi-Country Snack Foods as part of the MDA's value-added ag tour.
Hi-Country Snack Foods Inc. was started in 1976 by founder Jim Johnson and has become known around the state and beyond for their popular beef jerky product. In 2019, the company was sold to Travis Byerly who has made substantial investments in equipment to automate many integral processes that have been done by hand in the past.
"Hi-Country has made major capital improvements in our packaging automation and we're currently in the process of installing more production automation to quadruple our local product purchases," said Travis Byerly. After purchasing Hi-Country in 2019, Byerly has pivoted the company towards producing a 100 percent U.S.A. sourced and made product with the next goal being 100% sourced and made in Montana.
"Value-added agriculture in Montana is the lifeline for producers to have the potential to take a larger share of profits from each animal and we are committed to expanding that," said Byerly.
Despite the unexpected challenges that COVID-19 brought to Hi-Country, the company has managed to maintain 29 employees making them the largest employer in Lincoln.
Along with its beef jerky, Hi-Country also produces seasoning mixes, sausage sticks, and plans to continue product diversification to utilize the whole animal.
"Our future is bright," said Byerly. "Hi-Country has developed new product offerings to purchase a wide range of locally grown products leading to substantial opportunities for long-term partnerships with ranchers and farmers across the state." Operating a brand out of a rural Montana town comes with its challenges of its own. Workforce is a battle for companies around the U.S. and Hi-Country is no exception. To combat this bottleneck and obstacle, Hi-Country has been working towards building additional housing in the area specifically for staff.
"Hi-Country is investing in their product quality, infrastructure, processes, as well as their people. I am excited to see where this company goes and what they do in years to come," said Montana Department of Agriculture director Christy Clark. "Their innovation and commitment to Montana and its agricultural producers is making a substantial positive impact and will only continue to grow from here."
The Montana Department of Agriculture is serving Montana Agriculture and growing prosperity under the Big Sky. For more information on department programs and services, visit agr. mt.gov.