Posted on
Poplar Girls Earn Second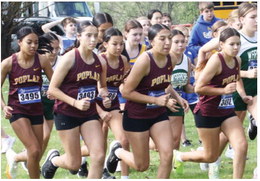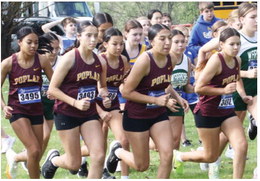 Poplar's girls captured second place in the team standings at the Wolf Point Invitational on Friday, Aug. 25.
The Indians finished with 47 points. Scobey took top honors with 36 points. Fairview placed third with 74 points.
"They did well," Poplar Coach Karolyn Kohl said.
The top three runners at the meet were Scobey's Mya Green at 21:39.86, Scobey's Mia Handran at 21:57.91 and Fairview's Sophie Sundheim at 23:30.74.
Kohl was excited that three Poplar girls finished in the top 10 during the competition.
Poplar's sophomore Blake Follette earned sixth place at 24:35.07.
Mattie Falls Down, a junior, placed seventh with a time of 24:53.43.
Cammie Martell, a sophomore, took 10th place at 26:19.93.
It was Martell's first cross country meet ever. She has busy days as she is also on the school's volleyball squad.
Asked if she was tired with her physical schedule, Martell replied after the meet, "I have my calves burning now."
Poplar's sophomore Alara Parshall finished in 17th place at 27:26.53.
Amelia Weeks, a freshman, took 19th place at 27:32.84.