Posted on
Froid Welcomes New Superintendent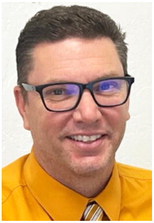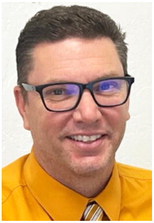 The new superintendent of schools in Froid is loving the school and community during his first few weeks on the job.
"I'm so blown away by the students and the staff. I love the high expectations," superintendent Steve Mayhue said. "I'm blown away with the hospitality. It's very refreshing to see an environment like this."
Mayhue has 29 years of experience as an educator including 21 years in Casper, Wyo., where he taught math and computer science along with personal and social responsibility. He was also a summer school administrator and district mentor in Casper.
He then worked in Albany, Ore., for two years. In Albany, Mayhue created a program for struggling students to help them with math.
He then served as the assistant principal and athletic director at a junior high school in Kalispell.
After creating a virtual school in Sheridan, Wyo., Mayhue was the director of curriculum and assessment in Hardin.
He has coached a variety of sports including cross country, track, basketball and golf. What attracted him to Froid was that he wanted to find a community that seeks to make a difference in education.
Since starting right before the school year began, Mayhue has been putting in long days at the school. Work has included dealing with computers, hearing community's needs, tackling safety issues and small construction items.
He said the school district will develop a five-year major maintenance plan after hearing input from teachers.
"I can't express how accepting the community has been," Mayhue said. "It's been amazing."