Posted on
Crew To Continue Pouring Concrete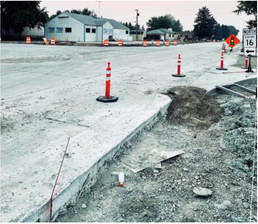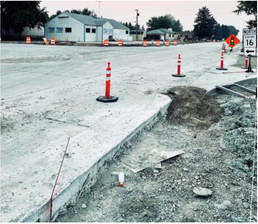 This week, the Montana Department of Transportation and Knife River will continue pouring concrete for curbs, sidewalks and driveways throughout the project area.
During the week of Aug. 28, work will occur Monday through Thursday, from 6 a.m. to 8 p.m., and Friday from 6 a.m. to 12 p.m. Work will be paused over the weekend for the Labor Day holiday and resume the following Tuesday, Sept. 5.
During working hours, traffic will be restricted to one lane and controlled by flaggers or traffic signals. Drivers should anticipate delays and to be guided through the work zone by pilot cars.
A 12-foot width restriction is in effect through the project area. Loads over 12 feet will need to seek alternate routes.
MDT is dedicated to the safety of the traveling public and is on-site, monitoring road conditions throughout the project area. The driving surface is maintained every hour to ensure maximum access and drivability, while crews monitor delay lengths to minimize inconvenience.