Posted on
Poplar Aims For Return Trip To Divisional Tournament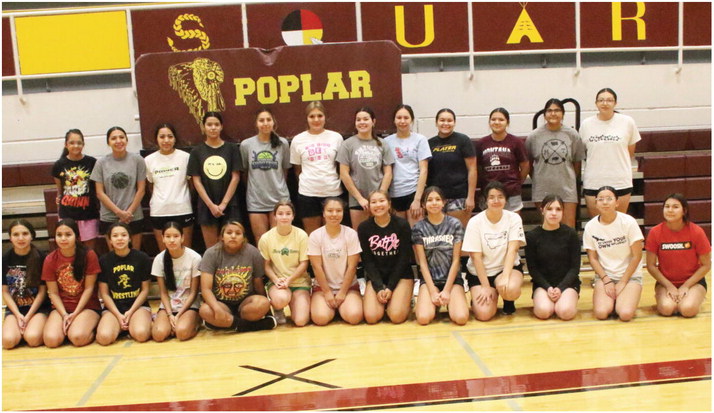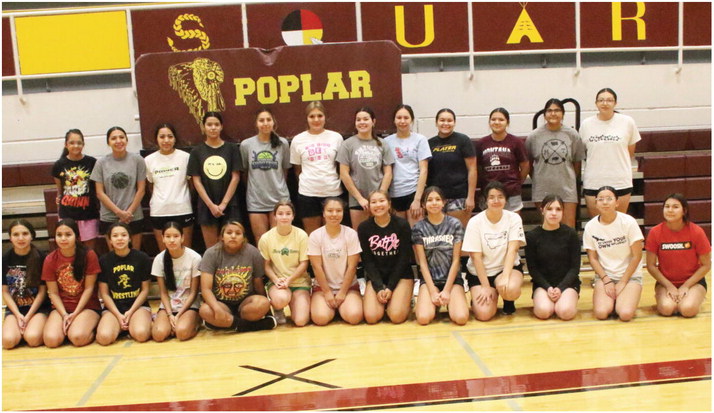 Poplar's volleyball program returns a strong group of players from last year's squad.
Among the starters back are senior EmmaRae Martell, sophomore Braelyn Nordwick, junior Lainie Moran and senior Kessee Erickson.
Other girls with a good deal of varsity experience include junior Rebecca Gorder, sophomore Cammie Martell, junior Nina Escarcega and senior Rikki Belton.
The program features 24 player under new head coach Janaeya Sutherland.
"I'm super excited," Sutherland said of taking over as coach. "I think we will be a pretty competitive team this season."
Seniors on the squad are Erickson, Belton, E. Martell, Jade Eder-Miller, Kelcie Strauser and Kayler Strauser.
"I have a lot of strong hitters," Sutherland said. "We have a few tall girls."
The team includes five freshman and one eighth-grade girl.
The Indians were excited to qualify for the divisional tournament last season and are looking to build on that success.
"That's the goal, to make it back," Sutherland said.
She feels the top teams in the league will include Glasgow and Malta. New to the conference is Fairview.
Poplar opens its season at a tournament in Malta on Saturday, Aug. 26.
The Indians' first home action is against Harlem on Sept. 1.