Posted on
Culbertson Opens New Playground At School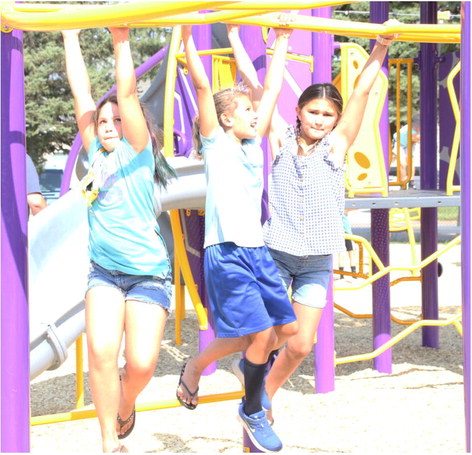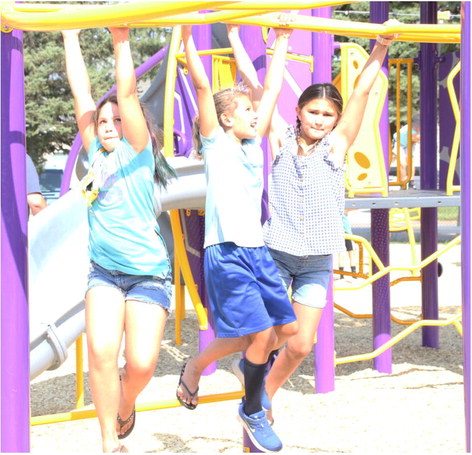 Playground Paradise
A state-of-the-art new playground greeted Culbertson's students for the start of the school year last week.
Larry Grondahl of Grondahl Recreation was pleased with the outcome of the playground that he designed and installed.
"It's actually one of the largest ones in Montana," Grondahl said.
He noted the new evolution tower system featured in the playground is special. Grondahl Recreation is the leading manufacture of playgrounds in North Dakota and Montana.
"This is really a new and innovative design," Grondahl said. "The kids will love this playground."
Areas that Culbertson's students admired during the grand opening of the playground on Wednesday, Aug. 16, including the zip line, monkey bars and the climbing opportunities.
The ground surface contains crushed wood for safety. Total cost of the playground was $380,000.
Another unique feature is a small bridge that leads student onto the playground, and it will benefit students with handicaps.
One attraction is a game where lights pop up and students try to keep pace. "It's racquetball with lights," Grondahl said.
Superintendent Nicole Simonsen said she loves that the playground is purple and gold.
Helping make the playground possible was a $20,000 donation from Sheridan Electric.
Other donations included Basin Electric with $5,000, CoBank with $4,000 and Oroin with $1,000.
School officials also thanked C& B Operations and Bob Jasper for assistance, and former school board members Luke Anderson and Eric Bergum.