Posted on
Bainville Opens Football Season At Terry Saturday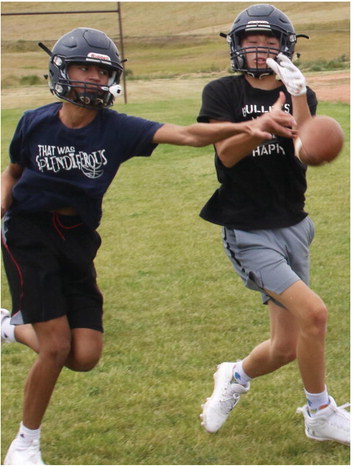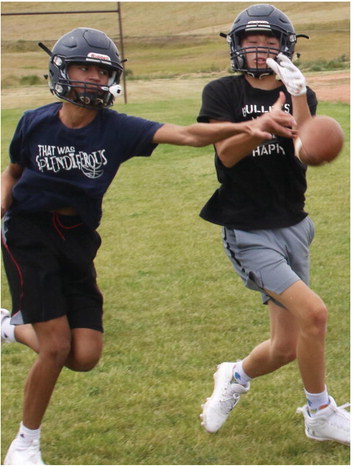 The Bainville Bulldogs will kick off their football season with a game at Terry on Saturday, Aug. 26.
The Bulldogs don't know what to expect from the Terriers since Terry's football athletes have played with Glendive the past several years.
The Eastern Division features nine six-man football teams this season including Bainville, Brockton, Froid/Lake, Jordan, Richey/Lambert, Plevna, Savage, Terry and MonDak.
Every game on the schedule is a conference game. The top three teams will advance to the playoffs.
Bainville football coach Shawn Romo anticipates Savage, Froid/Lake and Richey/Lambert to be among the contenders for the league title.
"It should be a competitive district this year," Romo said.
Featuring five players with starting experience, Bainville's football program is looking to add victories this season.
Returning starters include seniors Cayden Boyd, Sam Butikofer, Chuck Butikofer, Logan Josephson and Alex Strickland.
Romo sees speed and strength to be the Bulldogs' strong points.
"We have good experience with a good senior/junior group of kids," Romo said. "We also have quite a few underclassmen so good numbers overall."
Challenges for the squad include melding together because playing time was limited for some players last year due to injuries.
"We would like to make the playoffs and see where things go from there, but we will take the season one game at a time," Romo said.
Bainville Football
Aug. 26: at Terry Sept. 2: Froid/Lake Sept. 8: at Jordan Sept. 16: Plevna Sept. 23: at Brockton Sept. 30: Savage Oct. 7: at Richey/ Lambert Oct. 14: Flag football scrimmage Oct. 19: MonDak