Posted on
Wolf Point Returns Several Starters For Football Season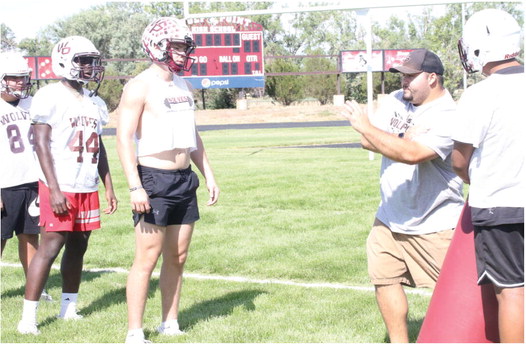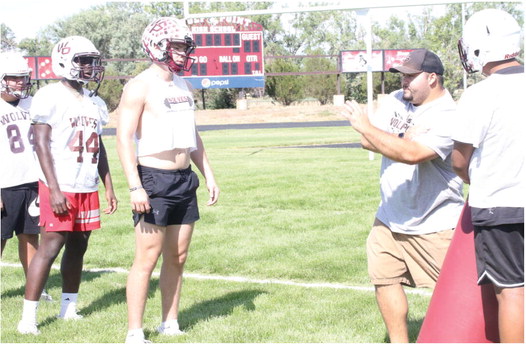 The Wolf Point Wolves are enthused that a solid group of returning starters are back for this football campaign.
The starters back include wide/receiver/defensive back/kicker Preston Swenson, defensive end Michael Bell, defensive back Seth Landsrud, running back Maddox Reum, linebacker Kasey Reed, linebacker Mitchell Brown, linebacker Charles Page, offensive lineman Sean Hamilton, offensive lineman/ defensive tackle Lennox Lilley and defensive tackle Jayceon Clark. Lilley, Page and Swenson received second team All-Conference honors last season. Sam Boysun and Gabe Keiser are also returning letterwinners for the Wolves.
"The leadership and camaraderie amongst the players is what I like the best," Wolf Point coach Anthony Red Cloud said. "They are a fun group of kids to be around and coach."
Seniors on the squad are Page, Lilley, Brown, Swenson, Clark, Reum, Ifeanyi Aniobi, DJ Fischer and Ty Fourstar.
"The strength of the team is our mix of power and speed on the offense," Red Cloud said. "We have multiple weapons."
Other strong points include player leadership within the team and interior run defense.
"Challenges that the team faces are replacing some quality three to four year starters on both sides of the ball, getting young, less experienced kids up to speed and ready," Red Cloud said.
Assistant coaches are Scott Montgomery, Scott Vandall, Frank Benson, Keyvin Brock and Ronnie Chavez.
Red Cloud said the team's goals are to continue to improve each and every week, compete in conference games and be in contention for a playoff spot.
He sees Malta and Glasgow are the pre-season favorites in the conference.
"Both will be solid teams this year," Red Cloud said.
The Wolves have added Joliet, which has moved from eight-man football, and Shepherd to their schedule. The Wolves do not play Colstrip this season.
Wolf Point Football
Aug. 25: at Joliet Sept. 1: at Baker Sept. 8: Fairfield Sept. 15: Shepherd Sept. 22: at Cut Bank Sept. 29: Roundup (homecoming) Oct. 6: at Malta Oct. 13: Conrad Oct. 21: Glasgow