Posted on
Town Council Discusses Canine Attack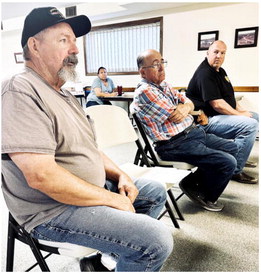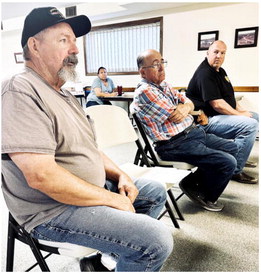 The Culbertson Town Council held its regular meeting Monday, Aug. 14.
Audience members, including Gary Rasmussen, told the council about an incident earlier in August involving a dog bite. Multiple area residents described unsafe canine activity in town posing threats to children and vulnerable adults.
Roosevelt County Sheriff's Office deputy Jason Baker was on hand to share recent developments in the investigation and to encourage residents to contact the department with complaints about dangerous animals. He said whether or not an animal control officer is on duty, RCSO will send officers to assist when possible. You can reach RCSO by calling 406653-6240.
A resolution was passed excluding the Cox property from town limits. It is the second property to pursue exclusion in recent months. Both properties are located on Culbertson's west side.
A resolution of intent to annex was approved for the new C& B Operations site on U.S. Highway 2.
A sketch plan was approved for George Nickoloff, who is building a garage.
Clerk Terri Merrill contacted Tori Matejovsky with the Great Northern Development Corp. in Wolf Point to gather information about the creation of a Culbertson- based development group to work with the Small Business Administration. Merrill said Matejovsky indicated she would help gather information about moving forward with the plan.
The Culbertson Economic Development Corporation will consist of town council members. Additional community members are being sought. Contact the town at 406-787-5271 for more information.
The treasurer's report was approved, as were journal vouchers, billing vouchers and July bills.
A public budget hearing was held following the meeting. The next regular meeting is set for Sept. 11.