Posted on
Diana Fryhling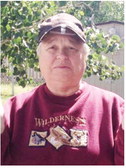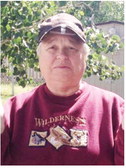 Diana Darlene Fryhling passed peacefully on Aug. 12, 2023, at the age of 74 in Helena, Mont.
Diana was born to Fred and Lilly Fryhling on April 8, 1949, in Williston, N.D. Diana graduated from Culbertson High School in 1968.
Diana was raised on the family farm in Culbertson, Mont., and spent some time in Minnesota and Florida before returning to Montana to live in Helena.
Diana was an avid horse lover, who enjoyed fishing, hunting and telling stories of her past. Her favorite pastime was training and raising quarter horses. One fond memory she loved to share involved bringing the team horses and wagons to town parades growing up with her dad, Fred. Diana had a deep rooted love for her dogs and enjoyed riding her 4-wheeler with family and friends.
Diana was predeceased by her parents, Fred Fryhling Jr. and Lilly (Gobbs) Fryhling; and many relatives on the Fryhling side.
Diana was survived by many friends and family who loved her dearly and will be greatly missed by all, especially Cremation has taken place and burial will be at a later date on the family farm in Culbertson.
her laugh.
(Paid Obituary)