Posted on
Chiropractors Hold Fun Days For Area Children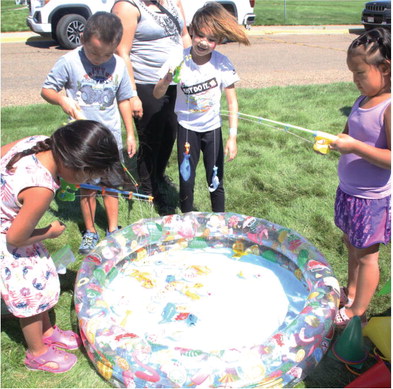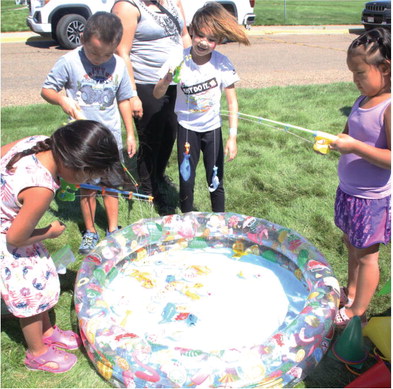 A large number of area children took part in the activities during the Chiropractor Fun Days held outside of Wolf Point's Junior/Senior High School on Thursday, Aug. 10.
The event included temporary tattoos, games, water balloons, table activities and food.
The Chiropractor Fun Days are part of the Love Has No Color program. Love Has No Color is dedicated to wiping out extreme hopelessness on Native American reservations across the country. Love Has No Color is a partnership with the Assiniboine/ Sioux Tribes.
Chiropractor Aaron Londos of Crystal Lake, Ill., has been coming to the Fort Peck Reservation since the start of the program about 17 years ago.
When asked what his favorite moments are during the experience, Londos said, "Getting to see the smiles on the kids' faces and them doing things they didn't know they could do."
For this summer's fun days, almost two dozen chiropractors took part from various states including Michigan, Illinois, Massachusetts, Wisconsin, New Jersey and Florida.
The day included a meal of hamburgers, hot dogs, chips and pop.
In addition, a thousand apple crates of non-perishable food items were given to area elders.
Londos is looking forward to coming back to area schools around the holidays and donate Christmas gifts.
"They are equally special but equally different," Londos said of the two activities.