Posted on
Fair To Provide Plenty Of Entertainment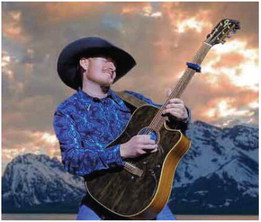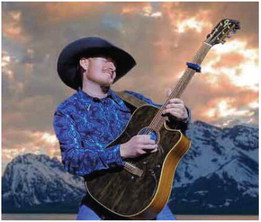 Singer Cale Moon is the featured entertainer at the Roosevelt County Fair in Culbertson. His concert is scheduled to begin at 7 p.m. on Friday, Aug. 11.
Moon is described as being a new breed of pure country music. His musical style is a cross breed of Chris LeDoux and Josh Turner.
His music is inspired by every day life as it happens in the lives of every day people.
According to his website, Moon's music is a raw energy blended with warm, soulful melodies, resulting in a unique sound that's always unmistakably country.
His self-produced music features the true spirit of country music. "Real songs for real people living real lives in the road world."
Moon says his goal isn't to be acclaimed by critics but just to be loved by fans.
The Roosevelt County Fair will also feature the comedy hypnosis show by Kent Messmer at 7 p.m. on Thursday, Aug. 10.
The daily entertainment inflatable will include a gyro spin, a rock wall, giant water slide and paintless paintball.
Other highlights of the fair will include a youth dance, cornhole tournament and glowstick paintball on the lawn from 7-10 p.m. on Wednesday, Aug. 9.
The free corn feed and FFA alumni scholarship barbecue for $13 begins at 5:30 p.m. on Thursday, Aug. 10. Dog races and a goat fashion show start at 7 p.m.
The Parade of Exhibits to the Roosevelt Medical Center takes place at 2:30 p.m. on Friday, Aug. 11. The free meal sponsored by the Culbertson Chamber of Commerce begins at 5 p.m. The 4-H/FFA livestock sale start at 6 p.m.
Events on Saturday, Aug. 12, include a story book marathon at 11 a.m. and kids' money in the straw sponsored by Opportunity Bank of Culbertson at 1:30 p.m.