Posted on
Culbertson Welcomes New Elementary Principal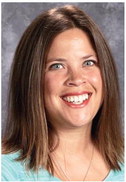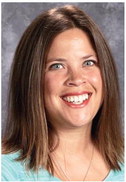 Janessa Parenteau is the new elementary principal in Culbertson.
She says, "I am so excited to be joining the team here in Culbertson. I have heard so many amazing things about all of you and the great work done in classrooms."
She was born in Plentywood but moved to Libby, when she was 4 years old. After high school, she moved to Havre where she earned her social studies degree from MSU-Northern.
Froid School offered her a position to teach 7-12 social studies and K-12 physical education in 2008. She worked her way into the principal role and eventually the superintendent position. She earned her masters degree in education leadership through Montana State University. She spent 15 years in the Froid School District before deciding to make the move to Culbertson.
She says the principal position is definitely where her strengths and personality lie in regards to school leadership. Working with teachers and students to get everyone the tools they need for success is what drives her.
"We all come from so many backgrounds and experiences and I cannot wait to learn from everyone else as well as provide the support needed and wanted," Parenteau noted.
She added, "I have a laidback approach to life and situations. I like to hear all sides of situations before making a decision and also want to make sure all parties involved have a say in solutions. I love to sing and dance, ABBA is my ultimate #1, and have been known to break out in song while walking the halls."
She and her husband have been married for 13 years. He brought three children into her life, Noah (23) who is serving in the U.S. Army, Kaya (20) who works at RMC in the activities department and Ali (17) who will be a senior in Froid this upcoming year. Together, they have two boys, Colby (11) and Chase (8). They are both active in 4-H, piano and other school activities. Their children are fourth-generation Froid students, otherwise they would have made the move with her.
They raise a menagerie of animals at their farm. Colby raises show lambs while Chase helps take care of the chickens. A peacock magically appeared a couple weeks ago so they now enjoy watching Merlin move around the farm. There are rumors of pigs and goats showing up in the next year or two as well.
She also loves to run, quilt and cook in what spare time is left.
"I look forward to meeting everyone over the next few weeks and having a great school year. Super excited to be a Cowgirl," she said.