Posted on
Barbara Hentges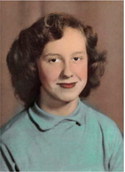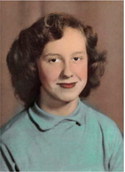 Barbara Jean (Wilkinson) Hentges, the matriarch of our family, passed away at her home in Frazer, Mont., on July 28, 2023.
Mom was born on Jan. 1, 1934, at her Aunt Flossie's house on the north side of Wolf Point to William and Ione (Sugden) Wilkinson. She primarily grew up on her grandparent's homestead on Wolf Creek, north of Wolf Point, where she rode horses and helped her grandparents with their sheep.
She graduated from Wolf Point High School in 1952. After high school, she worked for Shell Oil Company as a dispatcher. After work, she and a group of friends would go out after work to go dancing when local bands would play in the Wolf Point area. On one such occasion, she was introduced by a friend and future sister-in-law to Edward Hentges.
Barbara and Edward were married in 1954. Together, they had nine children and Barbara took on the roles of wife, mother, ranch hand and farm hand. After Ed's passing in 1980, she continued farming with help at different times from her boys. She loved being a farmer and knew a lot about it.
She loved animals, especially her dogs that she had over the years: her favorite being Missy Mouse. She also enjoyed bird watching and reading.
Preceding her in death are her husband, Edward; parents; sister, Joyce Steele of Columbia Falls, Mont.; and brother, Billy Wilkinson.
She is survived by her children: Kip Hentges of Fort Peck, Karen Hentges of North Nashua, Kae Hentges