Posted on
Summers Family Finds Success When Running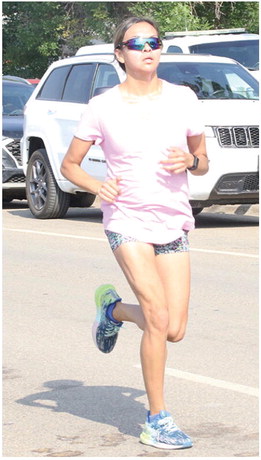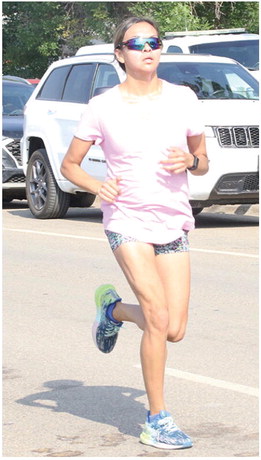 Some families go camping together, and some families spent a lot of time in gyms. For the Wolf Point Summers family, they share a love of long distance running.
Parents John and Stacey Summers got their children interested in the sport at a young age. Sierra remembers running for fun with her parents when she was in only the second or third grade.
Sierra's first taste of competition came at a cross country meet in the fourth grade.
"My mom told me to stay with one of the eighth graders on the team," Sierra remembers. "I ended up beating her and getting a ribbon."
She kept excelling in distance runs throughout her junior high days.
"I loved running all the way until the middle of high school," Sierra said. "I kind of fell out of love about running then."
Accomplishments for her included placed 10th at the Class B state cross country meet as both a freshman and sophomore. She took 17th at the Class C state meet for Frazer as a junior and broke the school's record for the 1600-meter run.
She noted that she concentrated more on basketball in her final two years in high school. Her love of running, however, returned in the last year or so when she decided to train with her brother Peyton.
Sierra has competed in runs held in Brockton, Wolf Point and Fort Peck this summer. One of her highlights was running a 5K at the Big Sky State Games. All of those finishes came after she found out she was pregnant in March.
"Ever since last year, I made a commitment to run at races this year," Sierra said.
She tries to run at least a mile every day and sometimes as much as a 5K.
"I'm glad that she's getting back into it," Peyton said of his older sister.
Sierra is excited that younger brother Luke has also been competing in some runs at the age of 11.
When asked to compare her two brothers, Sierra said, "Peyton was more competitive. He always wanted to keep up with me and my mom. Luke has more fun when he runs. I know he will become more competitive in the future."
After Peyton and Sierra finished the recent half marathon, they made a goal of running even a longer race.
"We don't know exactly when, but we will run a marathon in 2025," Sierra said.
During the school year, the Summers enjoy watching Peyton succeed in both cross country and track.
"He's my favorite person to watch run," Sierra said of Peyton. "He's surprising."
Peyton has earned All-State honors in cross country for each of the past two seasons. As a junior, he placed third in the 3200 and fifth in the 1600 at the state track meet. He finished second in the 3200 and fourth in the 1600 at the state meet as a sophomore.
Peyton started running on the family's urging when he was 9 years old.
"I didn't like it until I was in seventh grade," Peyton noted. "I was good at it, so I kept doing it."
Peyton has been running about 10 miles a day throughout the summer. "This is the most I've training going into the season," Peyton said. "I'm looking to get the job done."
His goals for the upcoming season include having a time below 15 minutes and winning the state championship, which will take place on Oct. 21 in Kalispell.
"I'm looking forward to Oct. 21," Peyton said. "It's on my mind every day."